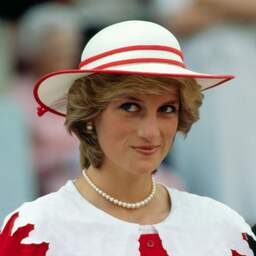 The British auction house Lay's Auctioneers is going to auction personal letters that the British Princess Diana wrote to friends in the last years of her life. It concerns 32 letters and cards from Diana. She wrote some of them in the period around her divorce from the then Prince Charles.
According to the auction house, the correspondence is "very personal". For example, in one of the letters Diana apologizes for canceling an appointment.
"I'm having a very hard time, the pressure is great and comes from all sides. It is sometimes too difficult to keep my head above water. I hope this divorce is finalized soon, because it costs me a lot," she wrote in a letter dated April 28, 1996. The divorce became final in August of that year.
Diana wrote the letters to her friends Susie and Tarek Kassem. They have always kept them until now, but they do not want to transfer the responsibility for such documents to their (grand) children.
The auction of the letters is on February 16. Proceeds go to organizations that were important to Diana.
---
---