From popular Netflix-series Outer Banks (2020‑ ) will soon be released with a third season and Netflix has finally revealed the long-awaited trailer after first teasing new images. Once again this season, the Pogues are involved in an action-packed adventure, family drama, and a new treasure.
Mythical place
After losing the gold and fleeing the Outer Banks, John B, Sarah, Kiara, Pope, JJ and Cleo wash up on a desert island they make their home. Renamed "Poguelandia", the island brings the newest residents an idyllic carefree life of swimming, fishing and enjoying their temporary shelter. But then the Pogues get caught up in a race against a Caribbean Don for a new treasure: the mythical gold land of El Dorado. Was the treasure ever within their reach? Or was it all a trap to stop them once and for all? Whatever happens, it's the Pogues against the world.
Family problems
It was revealed at the end of season two that John B's father, Big John, is actually alive. Father and son will be reunited this season and use their shared interest in hunting treasures in the search for El Dorado. Where John B finally has his father back in his life, we see friction between father and son duo Rafe and Ward. "Dad, I don't need you anymore," Rafe shouts to his father in the new trailer. Although the Pogues are on the run again from Ward, we also see that Sarah will enlist his help after all.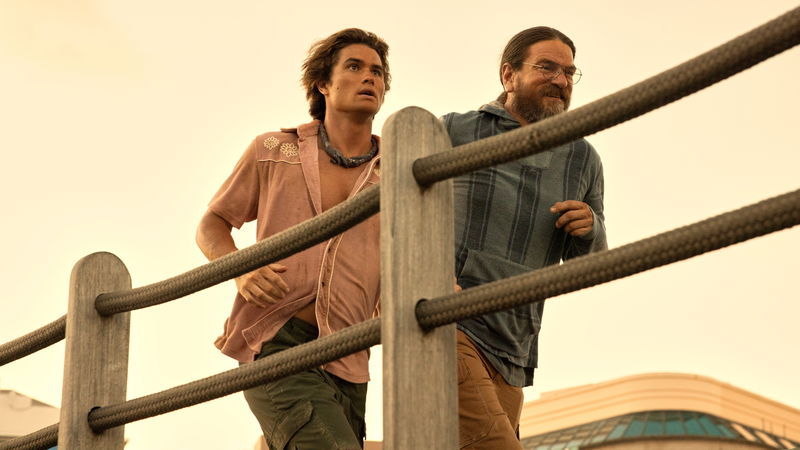 Image via Netflix/Jackson Lee Davis
Outer Banks season 3 is out February 23 on Netflix. 7.6 Watch on Netflix • Outer Banks is a coming of age story that follows a tight-knit group of teens (the Pogues) in coastal North Carolina.
Image: Jackson Lee Davis / Netflix
Text: Netflix
---