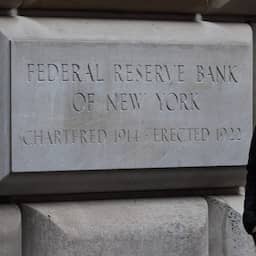 ---
Feb 01, 2023 at 8:19 PMUpdate: 3 minutes ago
The US central banking umbrella Federal Reserve (Fed) raised US interest rates by 0.25 percentage point on Wednesday. It is the fifth time in just over a year that this has happened.
It was already expected that the Fed would raise interest rates again. By making borrowing more expensive, the Fed hopes to curb inflation.
The new increase is less strong than the last times. At the end of last year, interest rates rose by half a percentage point, the previous four times by 0.75 percentage point.
The fact that the increase is now smaller is, according to the US central bank, because inflation is cooling down somewhat. But it is still high, so interest rates will have to continue to rise for a while.
Rising interest rates make it more expensive for individuals and businesses to borrow money. This means that less money is spent and the demand for goods decreases. Subsequently, prices will rise less rapidly, which will further reduce inflation.
The interest rate in the United States is now in a range of 4.5 percent to 4.75 percent. Financial markets are now assuming a maximum interest rate of close to 5 percent. That's roughly in line with expectations the Fed itself expressed in December, when policymakers said interest rates would rise to 5 percent or higher this year.
---
---