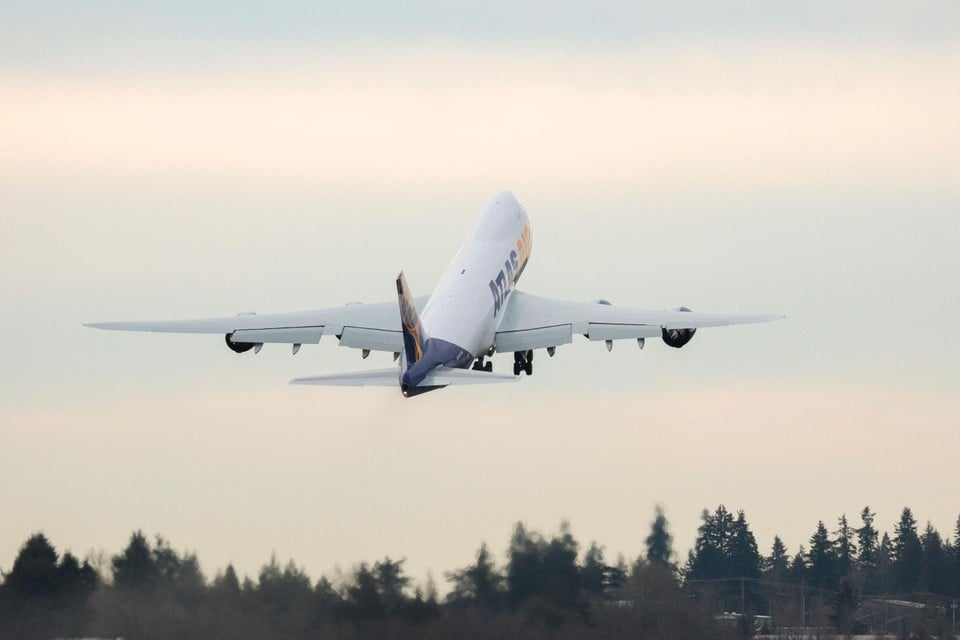 The American aircraft manufacturer Boeing delivered the very last copy of its jumbo jet 747 to the American airline on Tuesday, on Wednesday it was time for the first flight of the device. Along the way, the pilots took the time to pay tribute to the "Queen of the Sky".
At the end of July 2020, Boeing announced that it would eventually stop producing the 747, or jumbo jet. And now the time has come: Tuesday the very last copy was handed over in Everett (Washington) to the American airline Atlas Air. Thousands of current and former Boeing employees, customers and suppliers attended the handover.
The 747 was therefore an iconic aircraft. The "Queen of the skies" or "Queen of the skies" played an important role in aviation history. "The aircraft has opened the world," said Michel Merluzeau, aviation expert at the specialist agency AIR. Thanks to its size, range and efficiency, the 747 "gave the middle class the ability to adventure outside of Europe or the United States, with ticket prices that became more affordable even during the oil crisis of the 1970s."
The idea for the jumbo jet matured in the late 1960s. Airline tickets became cheaper and the number of passengers increased. Boeing, which had just missed out on a contract for a giant military transport aircraft, used the knowledge from that file to create the largest airliner ever at the time: the 747.
Characteristic bump
The new aircraft was developed and built in about 2.5 years. It became a four-engine mastodon. The fuselage was 68.5 meters long and the tail reached as high as a six-story building. It was also the first two-aisle passenger airliner. In total, it could carry no less than 600 passengers, although the aircraft could also take on another role: that of a cargo plane. To allow cargo to be loaded through a swing-open nose, the designers moved the cockpit back and upwards, giving the jumbo jet its distinctive front hump.
The development of the new aircraft brought Boeing to the brink of bankruptcy, but on September 30, 1968, the first 747 rolled out of the factory. Almost 55 years later, the very last aircraft, copy number 1,574, was delivered.
On Wednesday, the very last 747 took off on its first flight: a cargo flight from Everett to Cincinatti. And the pilots could not resist paying a fitting tribute to the "queen of the skies". The website FlightRadar24 showed how the plane did not fly straight towards its target, but took such detours that a "drawing" was made in the air on which you could clearly recognize the numbers 747 with a crown above it.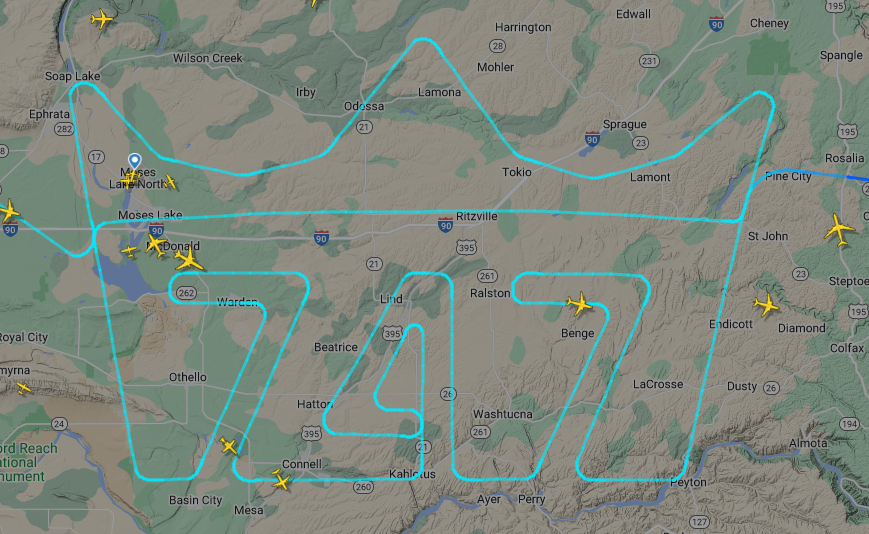 ---
---