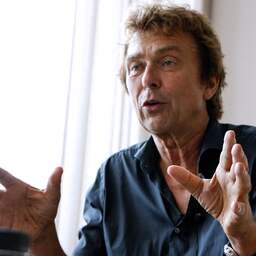 By our entertainment editors
---
Feb 01, 2023 at 8:08 PMUpdate: 10 minutes ago
Recent DNA research among former participants of Spoorloos has shown that there is still a wrong match in the program. At the end of last year it became clear that the KRO-NCRV linked three people to the wrong people in Colombia. The KRO-NCRV then started an investigation and eight matches were confirmed.
The Colombian local aid, which is said to be responsible for the previous mismatches, has cooperated in sixteen cases. This intermediary may have committed fraud.
Following the revelations made by Kees van der Spek in the TV program Scammers, KRO-NCRV decided to investigate more 'matches' of the intermediary. The broadcaster previously informed NU.nl that it wants to take the time for the investigation and will screen more carefully. Spoorloos presenter Derk Bolt also asked for more time for the "particularly painful" situation.
The independent investigation was carried out by the Hoffmann company detective agency. For the investigation, Spoorloos called on former participants to report if they had any doubts about their origin. She was then offered a DNA test. The KRO-NCRV reports that DNA testing has now been done with everyone who wanted this. Eight matches were confirmed by the study.
The broadcaster also investigated in which searches local help was involved. The report on this is expected to be published in the spring. In the meantime, Spoorloos offers aftercare to those involved.
Media director KRO-NCRV Sandra Hilster writes in response: "Every incorrect match is one too many. It now appears that this did not go well in four cases and we naturally regret that. Nowadays we test for DNA in all searches."
---
---