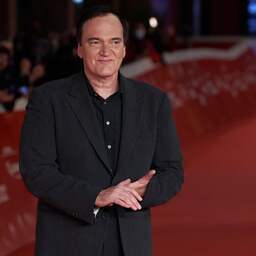 Quentin Tarantino is coming to the Netherlands on Sunday 2 April to promote his book and non-fiction debut Cinema Speculation. The American filmmaker will then share his love for films with the audience in the Royal Theater Carré in Amsterdam.
During the event, Tarantino will talk about important American films from the 1970s, which he considers important. The 59-year-old director also reads a piece from his new book.
In Cinema Speculation, Tarantino talks about the films he first saw in the cinema fifty years ago as a child.
The American director is known for films such as Reservoir Dogs, Pulp Fiction, the Kill Bill series, Django Unchained and Once Upon a Time In… Hollywood. In total, Tarantino was nominated for five Golden Globes, ten BAFTAs and ten Oscars for his films.
Tarantino's first novel will be published in 2021. In it he delves deeper into the main characters from his film Once Upon a Time In… Hollywood.
---
---