Dream big and then make those dreams come true, that's what the guys from Audio Obscura like to do. So they have been organizing dance parties in unlikely locations for ten years. "Don't tell us something is impossible."
This article is from Trouw. Every day a selection of the best articles from the newspapers and magazines appears on NU.nl. You can read more about that here.
A dance party in the bicycle tunnel under the Rijksmuseum, or in the chic Concertgebouw? Naut Donders and Jeroen Fontein of Audio Obscura don't turn a blind eye to it. In the ten years that they have been organizing events at special locations, they have been to many places. The Amsterdam Central Station, for example, where they made people dance while the trains drove overhead. They once had to saw a wall out of the Bijlmerbajes to make an emergency exit for the more than two thousand people who would come there during the Amsterdam Dance Event.
Why would you want to organize a dance party at a location that is not really suitable for it? "We felt that there was too little respect for electronic music and the makers," says Fontein. "A producer is actually an entire orchestra on his own, but the movement was never mentioned in the same breath as, for example, pop and rock music. It was an underestimated art form and we wanted to put electronic music in the spotlight. Why would you want a concert can give in a special place, but not a dance party? You shouldn't tell us that something is impossible. That's why we started Audio Obscura ten years ago."
Measuring vibrations in the Hall of Fame
At first nobody wanted to work with them. For example, the municipality of Amsterdam was very hesitant to issue a permit for the bicycle tunnel under the Rijksmuseum, not to mention the Rijksmuseum itself. It took them almost six years to knead and massage the parties. Quite logical, because the museum's gallery of honor is located directly above that bicycle tunnel and of course you can't have 'The Night Watch' vibrating off the wall due to the basses or the almost two thousand people who are jumping directly under it, says Donders. "We went to that tunnel months in advance with large speakers and measuring equipment. Sensors were glued to the paintings to see what was happening. Fortunately, everything remained within safe limits. We also kept a close eye on everything during the party itself ."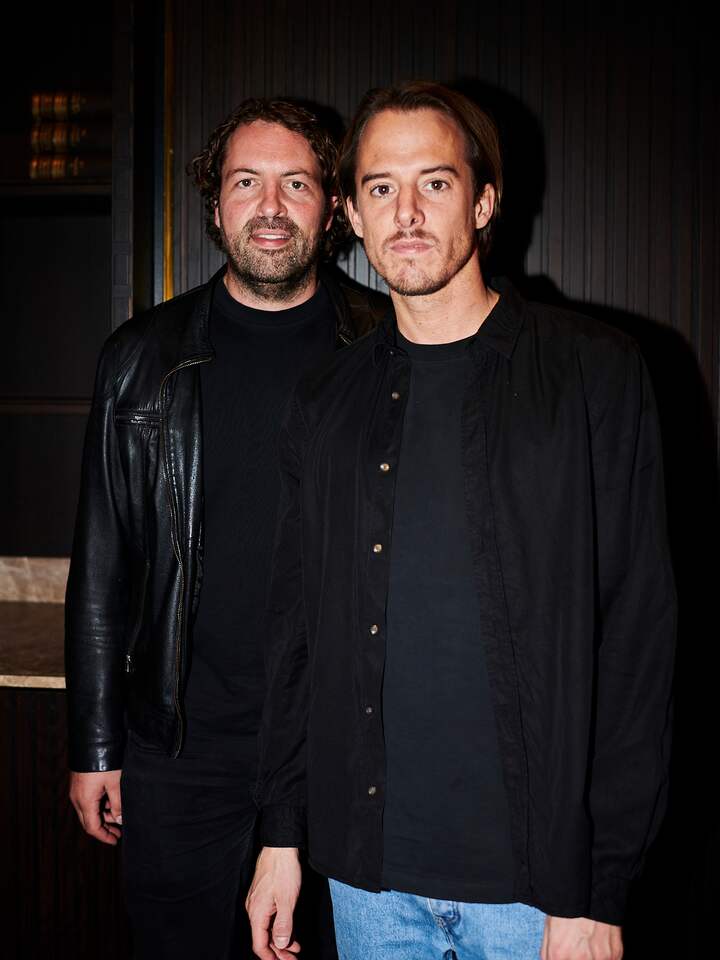 Jeroen Fontein (left) and Naut Donders, founders of Audio Obscura.
Twice they organized an event under the Rijksmuseum, but especially the performance of Underworld during ADE 2017 is still spoken of with awe. Everything came together that evening, says Donders with a smile on his face. "Such a high-energy live act in that place; it was really unique. I still get goosebumps when I think about what happened when their hit Born Slippy echoed through the tunnel. We really established our name with that, after that we knew people know who we are."
Impressed with the building
According to Fontein, it is remarkable what a special location can do for an event. For example, DJ Joris Voorn performed in The Concertgebouw in 2015. "Just like the conductor, we had put him on the box and removed all the chairs from the hall so that the audience could dance. It was a very special moment for Voorn, because his father and sister are classical musicians and have also performed there.
"Voorn had meticulously prepared his set and that already gave a special atmosphere, but the building itself also did something to the visitors. I heard afterwards that people had been at the party who had brought a marker, because they planned to put a graffiti tag somewhere on a wall, but once they got in, the building had made such an impression on them that they just put it out of their minds."
Using locations that are not set up for dance parties obviously entails more risks, and it demands a lot from your improvisational skills, says Fontein. "There are many more things to take into account. You want to prevent things from going wrong in advance." You not only have to think about practical matters such as an evacuation plan, but also about the cooperation between many different parties. And sometimes there is even politics involved. For example, the party that was planned in the Bijlmerbajes two weeks before ADE 2018 suddenly had to be cancelled.
Apocalyptic location
De Bajes really was a dream location, Donders muses. "That courtyard with overgrown fitness equipment, it had something apocalyptic about it. We were given carte blanche and were even allowed to saw holes in the walls to make emergency exits."
The party would take place in the hundred-meter long tunnel under the buildings, where all the towers ended. Then it turned out three weeks before the date that status holders were still living above, in one of those towers. They were supposed to be out, but had been given permission to stay longer at the last minute. This had direct consequences for the evacuation plan. Moreover, the housing of that group was politically sensitive, so they could not just be evicted. "We were in a kind of pressure cooker that we couldn't get out of and then we called things off," says Fontein.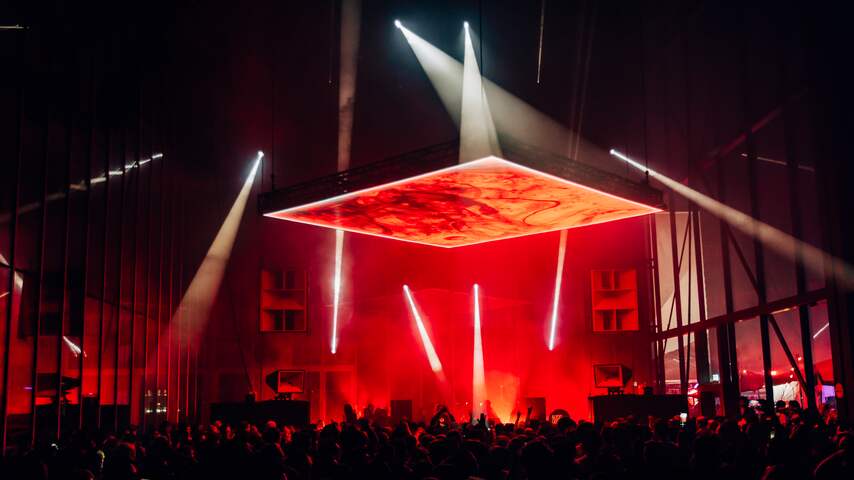 'There is so much involved before an idea becomes reality.' Photo: Yvette de Wit
What's next? We are always looking for new locations, says Donders. "The initial question is always where I would like to have a party, what would be a great place to stand and with which act? It always starts with dreaming and fantasizing. And then I zoom in on Googlemaps in search of large areas where you can fit a lot of people. And I see what the view would be like."
I also think the same way when I walk around in my private life, says Fontein. "For example, I was in San Francisco on Alcatraz in August. That location would be difficult, but I would have found a nice place where you look out over that prison island and the Golden Gate Bridge, and over the city. It's a shame that's not But that is often the case, so much is involved before an idea becomes reality."
For now, the duo is looking closer to home. For example, they brought DJ Black Coffee to the Van Nelle factory in Rotterdam. "Nice isn't it: Coffee in the oldest coffee factory in the Netherlands", jokes Donders. "And we do have great plans, but we are not saying anything about them yet. That is so megalomaniac, and we are still talking. For example, we would like to organize a festival at a very cool location. Hopefully we can announce that this year ."
Unfold.art: Light art also deserves a stage
The idea for Unfold.art already existed, but it really gained momentum during the corona pandemic, says Naut Donders. Together with Jeroen Fontein he started, in addition to Audio Obscura, Unfold.art. The intention of the relatively new company is to put audiovisual light art on a pedestal.
Just like electronic music, light art is an underestimated art form, says Fontein. "And the technical possibilities are improving rapidly, so that innovation in light art is now moving very quickly."
At the beginning of 2020, Skalar was the first exhibition that the duo brought to the Westergasfabriek in Amsterdam. The second exhibition by artist duo Nonotak is called Sora and can be seen for a few more days. It is a huge installation of light and sound that you should experience and experience rather than look at it. The intention is that Sora will go on a world tour after the Netherlands to Seoul, Tokyo, Barcelona and Los Angeles, among others.
Sora can be seen until February 5 in the Westergasfabriek in Amsterdam
---
---