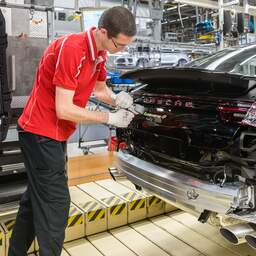 A Chinese car salesman has made a major blunder. In an advertisement for the new Porsche Panamera, the sports car was accidentally offered for 124,000 yuan, the equivalent of 16,500 euros. That is about one eighth of the actual price, which is around 136,000 euros.
When the seller realized he had made a mistake, he immediately removed the ad. But then hundreds of people had already made a deposit of 911 yuan.
Porsche confirms that a seller in the Chinese city of Yinchuan did indeed place an advertisement with "a serious error in the stated sales price". The luxury car brand has personally contacted the people who made a deposit to apologize. The deposit will be refunded within 48 hours.
The first person to put down a deposit got lucky. According to Porsche, negotiations with the customer about a car that the dealer had in stock led to a "pleasant result". Exactly what that means has not been disclosed.
---
---