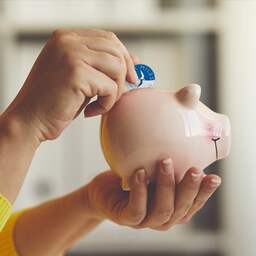 ---
Jan 31, 2023 at 1:20 PMUpdate: 2 minutes ago
Air Miles earned from February 20 are valid for two years. Now the digital points are valid for another five years, until 2018 that was indefinite. We all have about 6 billion Miles on our cards, the organization behind the system tells NU.nl when asked.
"Usually, points are valid for one year, with us it was five and that is now going to two," says Noor Cloo, director of Loyalty Management, the organization behind the savings system. "All the billions of Miles that people have now will remain valid for five years," Cloo emphasizes.
The organization behind the popular savings system wants more dynamism in saving. "And that people do more with it." How much value 1 point represents differs per company and also depends on actions. For example, Albert Heijn recently doubled the exchange value of Air Miles for a few days. Then many more are exchanged immediately.
Sometimes a Mile is worth 0.5 euro cents, sometimes it is worth up to 2 euro cents. "We want to make the program more valuable in any case," says the director. Nowadays you can also save Miles at, for example, Booking.com. Companies that participate from the first moment are Albert Heijn and Shell.
When you redeem Air Miles, those with the shortest validity period will expire first, Loyalty Management promises. "In the near future there will be more options to save and exchange," concludes Cloo.
---
---