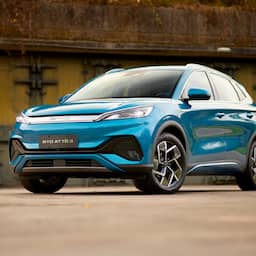 ---
Jan 30, 2023 at 4:31 PMUpdate: 16 minutes ago
According to Elon Musk, the biggest threat to his car brand Tesla does not come from Europe, Japan or the United States, but from China. "They work the hardest and smartest there. That's why it's likely that the second electric car brand after Tesla will come from China."
Musk's statements have been published by the trade journal Automotive News Europe. They would be in response to questions about Tesla's latest financials. China is by far the largest market for EVs with two-thirds of global EV sales. Tesla benefits from this like no other. For the American brand, China is currently even the second sales market.
In addition, Tesla has established its largest factory in China. Nowadays, part of the Teslas sold in Europe also roll off the production line there. That Musk thinks highly of the Chinese was recently shown by the appointment of Tesla's top boss in China, Tom Zhu, as director of the American factories and as sales director for both North America and Europe.
In the meantime, more and more car brands are coming to Europe from China, such as NIO, BYD and XPENG: brands that, like Tesla, are still relatively young and try to distinguish themselves with innovative technology. But Musk says he is not afraid that a Chinese brand can beat Tesla.
---
According to forecasts, more than 40 percent more electric cars will be sold this year.
---
Tesla ends up in neck-and-neck race with BYD
Almost all new cars exported from China to Europe are now electric. The Chinese brands try to conquer the market with an attractive price-quality ratio or with new technology. An example of this is NIO, which distinguishes itself with a system that makes it possible to change the battery pack within six minutes.
The global demand for electric cars will increase sharply again this year, research agency GlobalData expects. Eleven million electric cars are expected to be sold worldwide throughout 2023. That is more than 40 percent more than in 2022. Worldwide, about one in eight new cars sold will be fully electric.
A sharp increase in sales of EVs is expected, especially in Europe. GlobalData is aiming for a 50 percent increase in sales for the European market, partly because the consequences of the global shortage of computer chips are diminishing. The research firm also predicts growth in EV sales for the US and China, although the growth figures in China are leveling off.
According to GlobalData, Tesla will become the world's largest manufacturer of electric cars this year. The research agency predicts 1.6 million Teslas sold in 2023. This puts Tesla in a neck-and-neck race with the Chinese BYD, which is already the largest manufacturer of electrified cars worldwide. For BYD, GlobalData is aiming for sales of 1.58 million electric cars this year.
So far, European car brands have barely managed to beat the Chinese and American competitors. Only Volkswagen will end up in the top five this year, GlobalData expects. The Volkswagen Group finishes in fourth place, behind the Chinese SAIC Motor.
Unfortunately, this content cannot be displayed. We do not have permission for the necessary cookies. Accept the cookies to view this content.
Change cookie settings
---
---