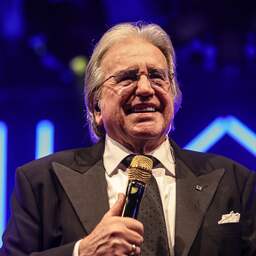 Singer Lee Towers has broken his hip. He underwent surgery last week and received a new hip.
The Rotterdammer must rehabilitate in the coming weeks.
Towers has confirmed a message about this from the AD. "An accident is in a small corner," says the 76-year-old singer.
"I accidentally tripped on a carpet. It was very painful. But we're going to fight. We're going to get over it."
After the fall, Towers was immediately taken to Erasmus MC by ambulance. That same evening he underwent surgery. He now walks with a walker.
Due to the accident, Towers had to cancel a long vacation to Curaçao. He moved from The Hague to Rotterdam last autumn and, in his own words, was looking forward to a few weeks of rest.
---
---