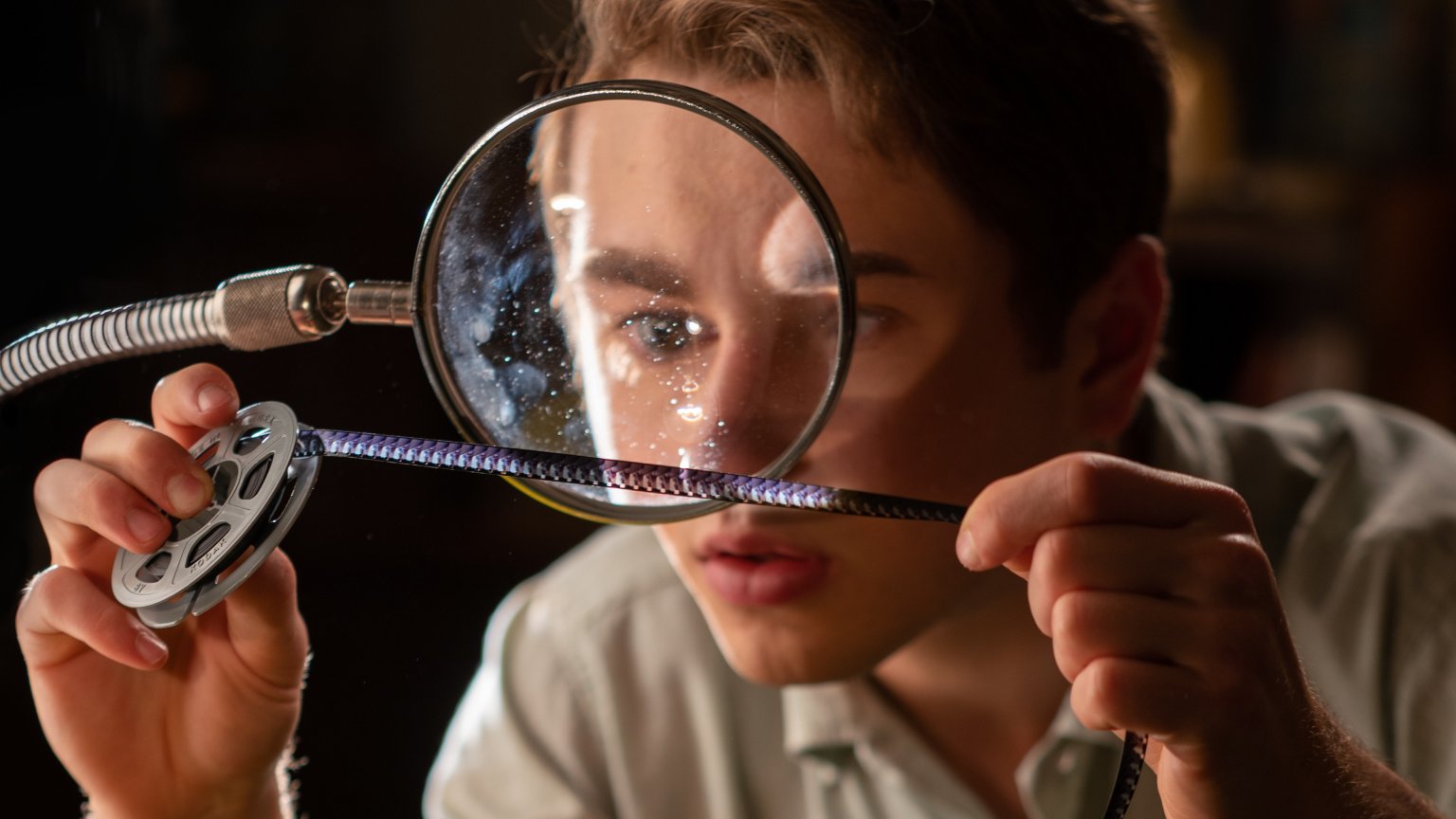 The first film he saw, the first time he held a camera in his hands and the one time he met filmmaker John Ford: Steven Spielberg does an excellent job of retelling the important moments in his early development as a filmmaker. He does, of course, on the big screen, in the form of a dramatized retelling of his youth. In his latest movie The Fabelmans (2022) we follow Sammy Fabelman, who discovers his passion in 1960s America.
Sammy, who later prefers to be called Sam, is played infectiously by Gabriel LaBelle. The rest of the cast of Spielberg's film is also excellent: Michelle Williams, Seth Rogen and Paul Dano play very strong supporting roles, and all child actors also come out well. In the film we see how Sammy grows up with his sisters in Arizona in the period after World War II. Their parents are opposites who initially complement each other very well, and the children lead a fairly carefree existence. Sammy sees his first film and becomes fascinated with the medium. His practical father and imaginative mother encourage him in their own way to develop his talent.
Through the eyes of the filmmaker
Arizona's peace is disturbed when father Fabelman is offered a better job. In the same period, while editing his film fragments, young Sam discovers something about his mother that she seems barely aware of. From that moment everything starts shifting and changing. The camera is never far away: Sam even begins to observe some crucial events as if he were looking through a lens. This development is subtly and strongly portrayed and gives the viewer a good idea of ​​the way in which the filmmaker views his own work.
Key moments
The Fabelmans is a film about family, about the magic of film, about growing up in 1960s America, about what it's like to be a Jewish teenager in a new school where everyone is Christian and about discovering what you want to do with your life. You might wonder if the film would be just as interesting if the main character didn't grow up to be a legendary filmmaker, but it really doesn't matter: it's about him. Spielberg has dusted off, enlarged and carefully glued together all kinds of important puzzle pieces from his childhood.
Tightly curated anecdotes
At times the film feels a bit dollhouse – things often look bland and perfect, and despite the subtle central conflict, everything actually goes pretty well all the way through. Also in terms of symbolism and key moments, the director tactically reorganized a number of true scenes and pasted them together to form a strong plot – a plot that was much messier and more stretched in real life. But that's why you're a filmmaker, and Spielberg knows how to tell a story. The Fabelmans is a compelling and layered coming-of-age story in a very slick jacket.
Image: Copyright 2023 WW Entertainment
---