---
31 Jan 2023 at 00:16
A plane departing Dubai for Auckland on Friday had to turn around mid-flight because the destination could not be reached due to heavy rain. The passengers were back to square one after a flight of thirteen hours, writes Sky News.
The plane departed from Dubai on Friday and was on its way to the New Zealand city of Auckland. The two cities are almost 15,000 kilometers apart as the crow flies. Auckland closed its airport midway through the flight due to heavy rain and flooding.
As much rain fell in one day in the city on Friday as it normally does in a month. Images on social media show that the airport is completely flooded. As a result, all flights from abroad were canceled until Sunday.
The Emirates flight was unable to arrive at another airport. The aircraft had no choice but to fly back to Dubai and land there.
Other flights to Auckland also had to return. A plane that departed from Texas for the New Zealand city arrived back at the departure location after a ten-hour flight.
Auckland Airport apologized for the inconvenience to passengers, but hopes for understanding due to the heavy rainfall. In most cases, passengers can rebook their flight free of charge.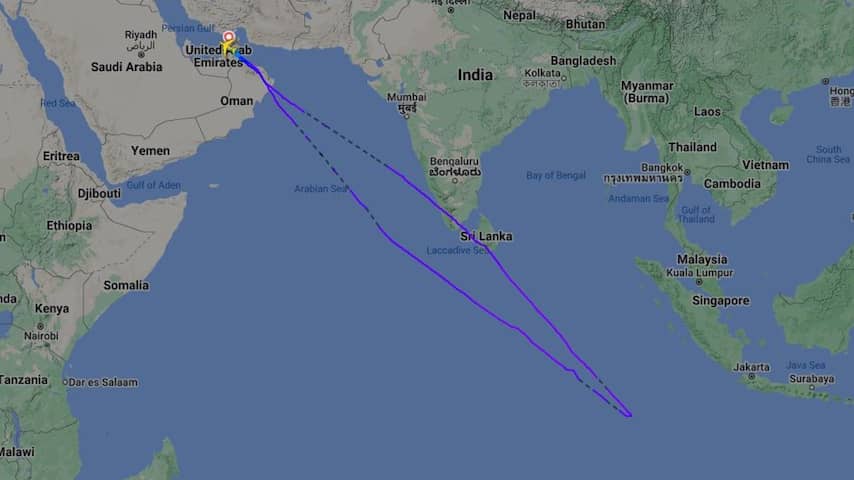 The plane had no choice but to fly back to DubaiPhoto: Flightradar24Unfortunately this content cannot be displayedWe do not have permission for the necessary cookies. Accept the cookies to view this content.
Change cookie settings
---
---