Adam Sandler and Jennifer Aniston return as full-time detectives Nick and Audrey Spritz in Murder Mystery 2 (2023). Netflix shares the official trailer for the sequel to the popular comedy hit Murder Mystery (2019).
A new case
Four years after solving their first murder, Nick and Audrey Spritz are now trying to get their own detective agency off the ground. However, this does not seem to be going as smoothly as they had hoped. But when they are invited to a wedding on the private island of their friend the Maharaja (Adeel Akhtar), they land their next big case. The groom is kidnapped for ransom and every guest, including the bride, is now a suspect. This mission finally gives the Spritzes everything they've ever dreamed of: the chance to make a success of their detective agency and their long-awaited trip to Paris.
Acquaintances and newcomers
In addition to Akhtar's return as Maharaja, John Kani's character Colonel Ulenga is also back. New faces in Murder Mystery 2 include Mark Strong, Mélanie Laurent, Jodie Turner-Smith, and Kuhoo Verma. While Murder Mystery was directed by Kyle Newacheck, Murder Mystery 2 is directed by Jeremy Garelick (The Binge (2020) in The Wedding Ringer (2015)).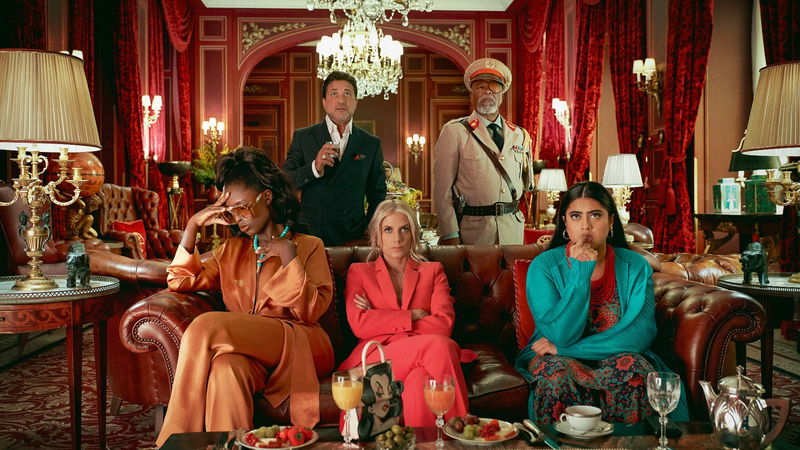 Image via Scott Yamano/Netflix © 2023
Murder Mystery 2 is from March 31st to watch on Netflix. Watch on Netflix • 'Murder Mystery 2' sends Nick (Adam Sandler) and Audrey Spitz (Jennifer Aniston) on an important mission that finally gives them everything they've always dreamed of:
Beeld: Scott Yamano/Netflix © 2022
Text: Netflix
---