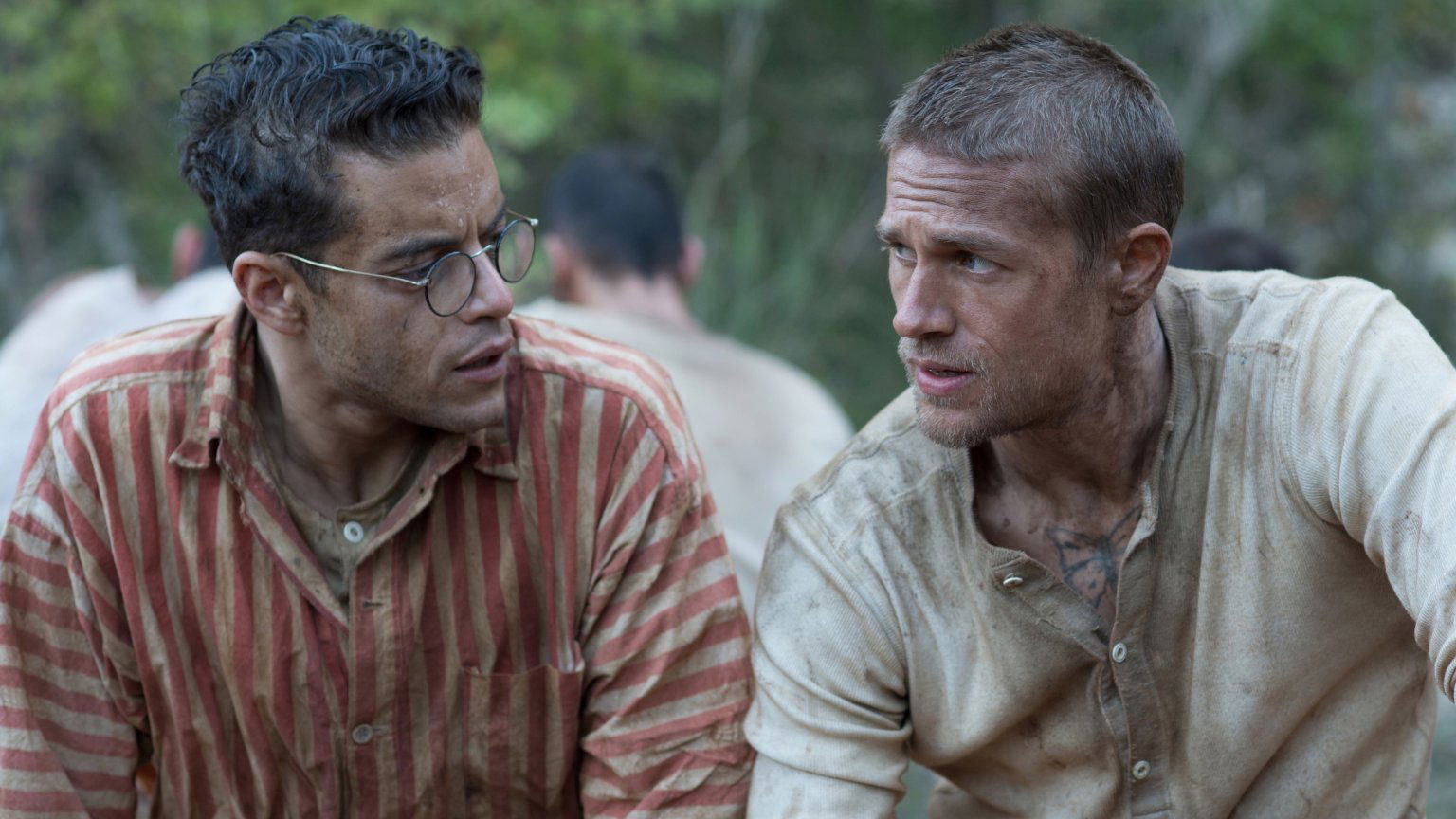 Every day we highlight the best movie on TV to make choosing a movie to watch on TV even easier. We've got some good movies airing again this week, with our favorite of the week, Tom Hanks in the true story Sully (2016).
Featured movies on TV week 5
Today you watch Charlie Hunnam on RTL7 Papillon (2017). Based on the bestsellers Papillon and Banco, the film tells the story of Henri 'Papillon' Charrière (Hunnam), a safecracker from the Parisian underworld who is framed for murder and sentenced to life in prison in the notorious penal colony on Devil's Island. Determined to regain his freedom, Papillon teams up with Louis Dega (Rami Malek), who agrees to fund Papillon's escape in exchange for protection.
On Tuesday, SBS9 will broadcast the Oscar-winning drama film Life of Pi (2012) out. A writer from Canada interviews the Indian Pi Patel to hear the story of his extraordinary adventure. When Pi's family's zoo goes bankrupt, they embark on a sea voyage to Canada to start a new life. One night a fierce and deadly storm comes up that sinks almost everything Pi holds dear. He survives in a lifeboat with some of their zoo animals, including a terrifying Bengal tiger.
Wednesday you look at the true story Sully (2016). On Thursday, January 15, 2009, the world witnessed the "Miracle on the Hudson" when pilot Chesley "Sully" Sullenberger (Tom Hanks) glided his plane onto the icy waters of the Hudson River, saving the lives of all 155 on board. But as Sully was applauded by the public and media for his unparalleled flying skills, an investigation unfolded that threatened to destroy his reputation and career.
Veronica broadcasts Thursday Hellboy II: The Golden Army (2008) out. An evil elf breaks an ancient pact between humans and creatures when he declares war on humanity. He is on a mission to release The Golden Army, a deadly group of fighting machines capable of destroying the human race. As all hell on Earth is ready to erupt, Hellboy and his crew set out to defeat the evil prince before The Golden Army can destroy humanity's very existence. The action film can now also be seen via Pathé Thuis.
Friday you watch Steven Spielbergs Catch Me If You Can (2002). Frank Abagnale (Leonardo DiCaprio) pretends to be a doctor, professor, lawyer and pilot, when he is none of these. He knows how to scam everyone around him without leaving any trace. But the police have now launched an international manhunt for him.
Saturday is the turn of crime drama Nightcrawler (2014). Louis Bloom is a thief and a con artist. One day he witnesses an accident and some men show up and record the whole thing. He learns they plan to sell the footage to a TV news outlet. So Bloom decides to get involved.
RTL7 closes the week with The Butterfly Effect (2004). Evan Treborn (Ashton Kutcher) grows up in a small town with his single, working mother and his friends. He suffers from amnesia, where he suddenly finds himself somewhere else confused. Evans friends and mother hardly believe him and think he is making it up to get out of trouble. As Evan grows up, he has fewer and fewer of these blackouts, until he seems to have recovered. Since the age of seven he has been writing a diary about his blackout moments so that he can remember what happens. One day at school he starts reading one of his old diaries, and suddenly a flashback hits like a bomb.
Is there nothing here for you, or have you already seen the above films? Then view the complete overview of all films on TV every day via the next page.
Image: Still 'Papillon' via TMDb
---