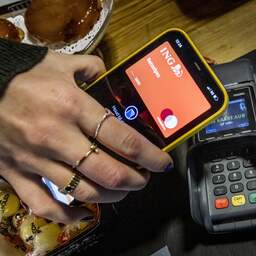 By our economics editors
---
Jan 30, 2023 at 1:04 PMUpdate: 3 minutes ago
As many as 2.6 million Dutch people do not carry out their banking affairs completely independently, according to research by De Nederlandsche Bank (DNB). A large proportion of these people would like to, but for certain reasons they are unable to do so.
The group that has difficulty arranging banking affairs independently is large and very diverse. This concerns more than one in six adults, many of whom are elderly and low-educated. But also for people with low digital skills or a physical or mild mental disability. Most get help from their partner.
They find it especially difficult to open a bank account, put the mobile banking app on their phone or request a new debit card. Internet banking is also a challenge.
People also have difficulty operating devices such as ATMs, payment terminals and mobile telephones. Furthermore, they do not always understand the texts and instructions they are presented with, remembering codes is difficult and they do not always meet time limits for actions.
People who depend on others for banking often suffer from shame, stress, frustration or a feeling of inferiority. Some find it difficult to rely on others.
Banks will help customers extra
ABN AMRO, ING, Rabobank and de Volksbank will provide extra help to customers, the Dutch Banking Association (NVB) has announced. "Financial services must be accessible to everyone. That is of great importance for the inclusive society that we strive for together," says chairman Medy van der Laan.
"Almost everything can be arranged via an app or online. This has the advantage that many people now have easier access to banking matters, for example through spoken text or the use of a fingerprint or facial recognition. Yet we also see that part of society does not come along well."
---
---