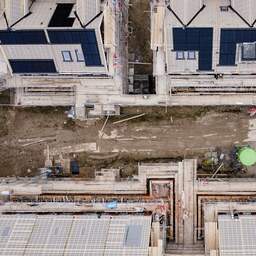 A total of 74,000 new homes were completed last year. That is the largest number since 2012, Statistics Netherlands reports on Tuesday. Most new houses were added to the housing stock in Amsterdam.
In addition to new construction, homes were also created by, for example, splitting existing homes and transforming offices. Homes also disappeared from the stock, partly due to demolition and merging. If these disappeared homes are deducted from the increase, the housing stock will have grown to 8.1 million homes in 2022.
In absolute numbers, the most homes were built in South Holland: over 14,500. Many houses were also built in North Holland (14,000) and North Brabant (12,000).
---
---