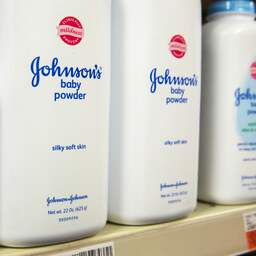 Johnson & Johnson is not allowed by the judge to escape from tens of thousands of lawsuits through bankruptcy. The medical company was sued for its talcum powder, which was allegedly contaminated with asbestos.
The Philadelphia judge's ruling means J&J will most likely have to defend itself against allegations that contaminated talc in its baby powder causes cancer.
The group tried to prevent this through bankruptcy proceedings. J&J wanted to place the business units that made the products in question in a subsidiary, and then file for bankruptcy for it.
The case revolves around more than 40,000 lawsuits. The talcum powder has already earned the medical company convictions in recent years, forcing it to pay billions of dollars in damages. J&J is said to have concealed the risk of cancer from using talcum powder.
But a 2018 Reuters investigation found that the medical company had known for decades that there might be cancer-causing traces of asbestos in its talcum powder. The American company would have paid scientists to publish positive research about the product.
---
---