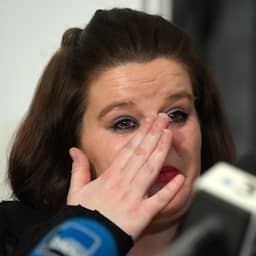 ---
Jan 30, 2023 at 7:11 PMUpdate: 9 minutes ago
In France, four teenagers are charged with bullying a 13-year-old boy who committed suicide. They can receive up to ten years in prison. The mother of the deceased boy spoke publicly for the first time today and emphasized that the bullies are still just children.
Thirteen-year-old Lucas took his own life on January 7. He was bullied at school. His mother said on Monday that his homosexuality was the reason for the bullying.
An initial investigation shows that the harassment may have contributed to Lucas' suicide. Two 13-year-old boys and two girls have now been charged with "bullying that led to suicide". According to the prosecutor, the four children have admitted that they "fooled" Lucas on several occasions.
"I'm sorry I couldn't save you," Lucas' mother Séverine said at the press conference about her son. She said she was angry with the four suspects who allegedly bullied Lucas. Séverine hoped they wouldn't repeat their behaviour. At the same time, she emphasized that they too are just children.
The teen's death caused a stir in the country. His family had been trying to deal with the bullying for months before his death. According to Lucas' mother, the school was not doing enough about the bullying. The rector of the school believes that action has indeed been taken after reports were received. According to the public prosecutor, Lucas was bullied from September last year.
Penalties for bullying have recently become tougher in France. Since last March, the French can be sentenced to a maximum of ten years in prison if the bullying behavior has led to suicide. The four minor suspects will appear in court in February.
Are you thinking of suicide? You are not alone. Contact 113 Suicide Prevention via www.113.nl or call 113 (local rate) or 0800-0113 (free).
---
---