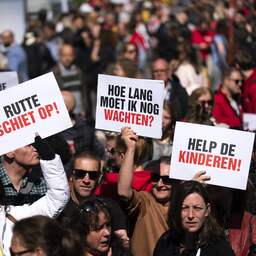 ---
Jan 30, 2023 at 10:30 PMUpdate: 12 minutes ago
On Monday, Statistics Netherlands (CBS) amended two sentences in a news item about the connection between custodial placements and the benefits scandal. The initial lyrics led to a lot of criticism.
In the news item accompanying the report Youth Protection and the benefits affair, Statistics Netherlands used the headline: "Fees affair has not increased the chance of a child protection measure." That text was used by many media, including NU.nl, in their own reporting.
The headline has now changed to: "No Evidence that Benefit Affair has, on average, led to more child protection measures."
In the summary of the report, Statistics Netherlands wrote the sentence "Duped does not increase the chance of child protection measures" as an intermediate heading. That sentence has also been changed. It now reads: "No evidence found that duping, on average, led to more child protection measures."
CBS was heavily criticized
CBS received a lot of criticism for the first way of writing, because no distinction was made between light and heavy involvement of youth services. As a result, no such conclusion could be drawn about the relationship between benefits problems and custodial placements.
According to experts, the conclusion that benefits parents were not hit harder than other parents should never have been drawn by Statistics Netherlands.
The headline and a subheading of the news item about the report have been "aligned with the conclusions of the investigation," a CBS spokesman told NRC. The agency emphasizes that the content and conclusions of the report have not been changed.
---
---