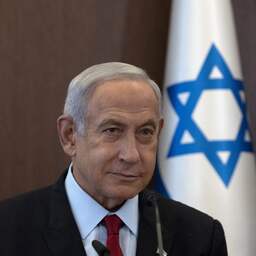 Israel will, among other things, issue more weapons permits to civilians. That decision was made by the cabinet of Israel after a shooting in East Jerusalem. In the process, a Palestinian man killed seven people leaving a synagogue. Perpetrators are also punished more harshly, Prime Minister Benjamin Netanyahu said on the night from Saturday to Sunday.
Netanyahu said he would take "firm, swift and precise action" after the shooting and another incident in which a 13-year-old Palestinian boy shot at two people.
The cabinet agreed to measures against the families of the perpetrators. As a result, they lose certain social security. Their houses are also being evacuated and demolished.
The shooting incidents occurred after widespread unrest over an Israeli raid on the Jenin refugee camp in the West Bank. Nine Palestinians were killed in that operation. According to UN experts, it was the deadliest in nearly 20 years.
Earlier Saturday, Israel already announced that it would strengthen the army's presence in the West Bank. Netanyahu did call on people not to take the law into their own hands. "We are not looking for escalation but are preparing for every scenario," said the prime minister, who is heavily criticized in his own country.
On Saturday, tens of thousands of people again took to the streets in Tel Aviv and Jerusalem, among others, to demonstrate against the current government.
---
---