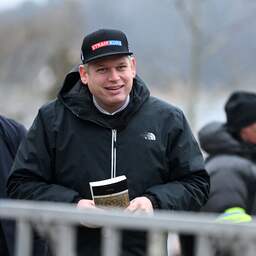 Finland believes Russia may have played a role in the Quran burning at the Turkish embassy in Stockholm. The Koran burner, the right-wing extremist politician Rasmus Paludan, is said to have ties to Russia. This is what Finnish Foreign Minister Pekka Haavisto said in an interview on Finnish television on Saturday.
"Paludan's possible ties to Russia have been investigated and certain connections in his environment have been found," Haavisto said. "It raises the question of whether a third party, for example Russia or another party opposed to NATO membership, is trying to incite and provoke. This is inexcusable."
Paludan was given permission last weekend to burn a Quran at the Turkish embassy in Stockholm. That permission sparked anger in Turkey. Last Saturday, Paludan burned a Koran in the Swedish capital.
Turkish President Recep Tayyip Erdogan said this week that Sweden cannot count on Turkey's support in obtaining NATO membership for the time being. A consultation with Sweden and Finland on NATO accession, scheduled for February, was also postponed.
Russia strongly opposes the NATO accession of the two Scandinavian countries. Turkey has also been blocking that accession for months.
All thirty countries of the countries must agree to the entry of Sweden and Finland. Turkey has condition that both countries extradite up to 130 people whom Turkey considers to be Kurdish terrorists or involved in the 2016 coup attempt.
The Russian Foreign Ministry has not yet responded to Haavisto's comments.
---
---