---
Jan 29, 2023 at 8:40 PM
Anish Giri is proud after his final victory at the Tata Steel Chess Tournament. The Dutchman won the prestigious chess tournament in Wijk aan Zee for the first time in his career on Sunday.
"Of course I'm happy, because this victory counts for the people and it's also important for me to really have the tournament in my name," said Giri. "But the times that I have shared first place are equally dear to me. Tiebreaks are a lottery in my eyes."
The 28-year-old Giri won on the final day in Wijk aan Zee against the Romanian Richard Rapport and took the lead in the rankings. His Uzbek competitor Nodirbek Abdusattorov then lost to Jorden van Foreest, making Giri the overall winner.
Earlier, the number seven in the world just missed the overall victory twice. Then he lost in a jump-off for the title to the Norwegian Magnus Carlsen (2018) and his compatriot Jorden van Foreest (2021).
"My feelings are mainly related to the game and then I have to say that it's not my best day, even though it should feel like it," said Giri. "But it is the best result I have ever achieved. Only winning the world title is valued higher than the overall victory in Tata Steel."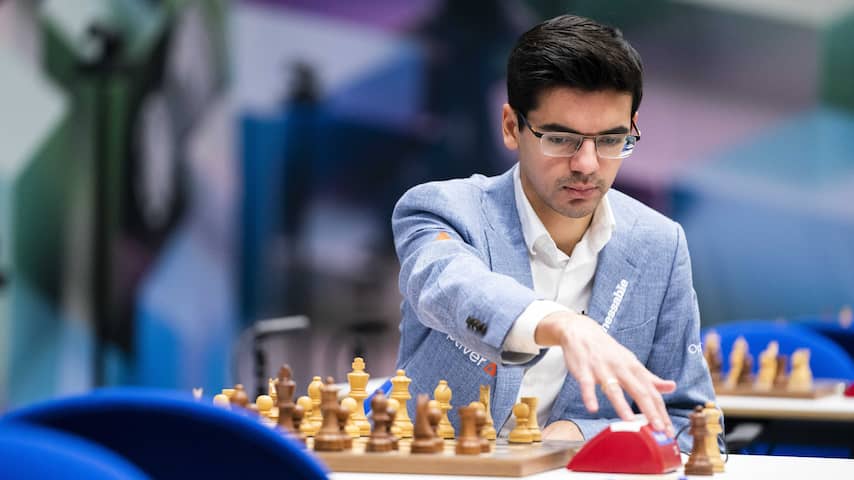 Anish Giri became overall winner of Tata Steel Chess for the first time. Photo: ANP
Giri is aiming for participation in the candidates tournament
Giri said he had to get used to the old-fashioned board game of chess. The global top is also playing many online tournaments these days, partly fueled by corona. "I hadn't played classical chess for so long. Here in Wijk aan Zee I found out again how much it takes to play good classical chess. And also how much work there is still for me to do."
Giri expects to play more classic chess tournaments again this year. "We are entering the cycle for the world championship again. I hope to have such a high rating at the end of the year that I can play the candidates tournament," said the grandmaster.
This tournament has also made him a bit wiser about the level of his competitors. "I used to think that every chess player was more or less the same as me, but in the meantime I have learned that there are many different types of chess players and also many different ways to play chess. There is still a lot of work ahead of me. "
Image: ANP
---
Read more about:
Anish GiriTata Steel ChessSchaken
---
---
---
---