---
Jan 28, 2023 at 10:03 PM
NU.nl regularly gives you an overview of the situation in Ukraine. With this time: Ukraine seems to lose the battle of Bakhmut. Russia sees great strategic value in the city in the eastern Donetsk region and recently captured nearby Soledar. Russia also points to Ukraine after an attack on a Russian hospital that left fourteen dead and dozens injured.
US-made HIMARS missiles hit Novoaidar district hospital in the Luhansk region on Saturday, according to Moscow. Victims are patients, doctors and nurses. In addition to fourteen deaths, 24 injuries have been reported so far.
"A deliberate missile strike against a facility known to provide civilians with medical care is without doubt a serious war crime by the regime in Kyiv," the Russian defense ministry said.
Would you like to receive notifications about new overviews about the war in Ukraine? Stay informed with notifications
Ukraine appears to be losing control over Bakhmut
Ukraine appears to be losing control of the eastern Ukrainian city of Bakhmut. According to military sources, the Russian troops are stepping up their attacks and are fully focusing on Bakhmut after the capture of the neighboring town of Soledar.
Russia launched attacks on 40 settlements near Bakhmut on Saturday. More and more Ukrainian troops are withdrawing. "The Russians are destroying every possible place to take cover and the Ukrainians don't have enough weapons to repel attacks," a source told The Guardian.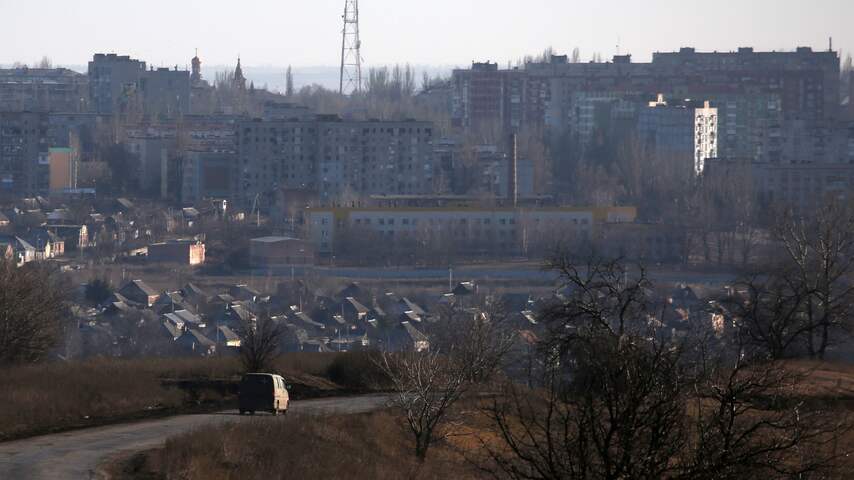 Ukrainian troops are increasingly struggling to maintain control of the eastern city of Bakhmut. Photo: AFP
New wave of attacks heading towards 'anniversary'
According to Oleksiy Danilov, the head of the Ukrainian National Security Council, Russia is ramping up its attacks. The new wave of attacks should ensure that many cities fall into the hands of Russia.
Moscow thinks this is symbolic, because Russian troops are said to have been ordered to look across the border of the eastern regions of Donetsk and Luhansk. Russia hopes to have conquered as much of Ukraine as possible before the 'jubilee' of February 24, the date on which Russian troops invaded Ukraine last year.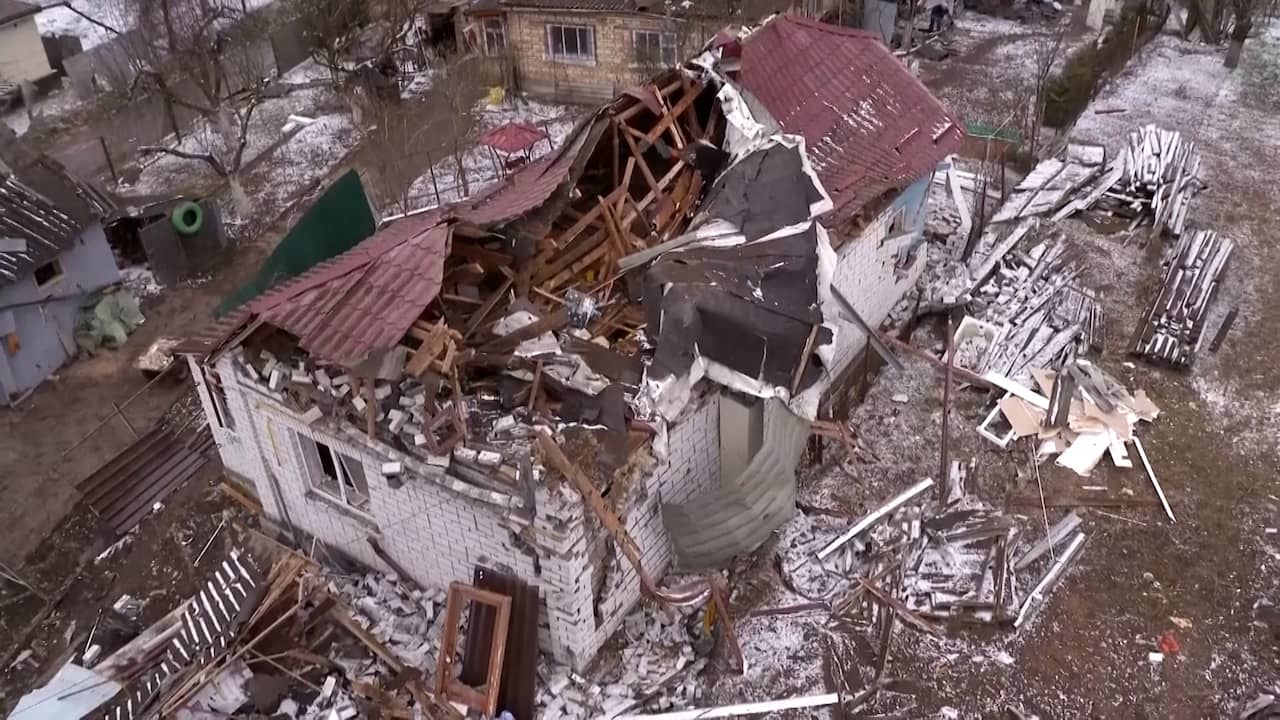 0:42 Play button
Civilian deaths continue to rise from Russian missiles
Many Russian missile attacks were also reported across Ukraine on Saturday. Three people were killed and fourteen injured when a rocket hit apartment buildings and a hotel in eastern Kostiantynivka.
A total of ten Ukrainian civilian deaths and dozens injured were reported on Friday. Then it came to villages in the east and south. Six civilians were killed in Donetsk, two in Kherson and two in Kharkhiv. A day earlier, it was also hit by a drone attack deeper in the interior, where Ukraine still has full control. At least eleven Ukrainians were killed there.
Ukrainian President Volodymyr Zelensky has described the situation on the frontline as "extremely acute". "The occupier not only attacks our military positions, but also deliberately destroys towns and villages around them."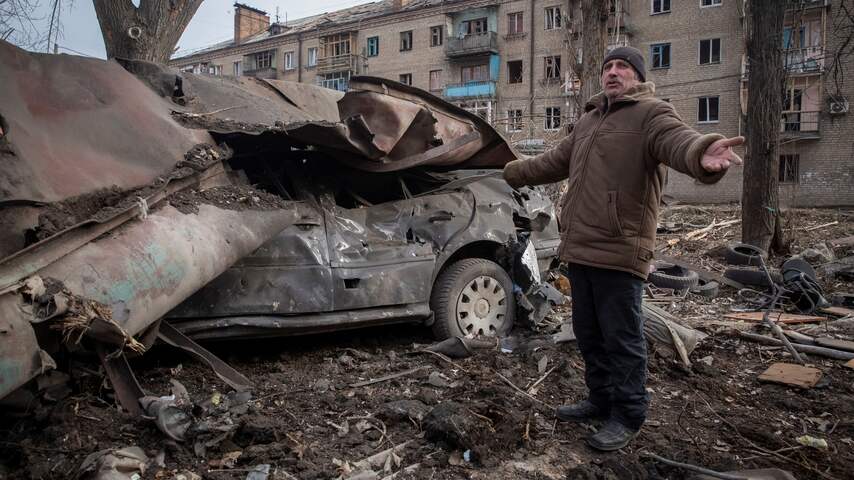 A villager stands distraught by his wrecked car from the Russian missile attack in Kostiantynivka. Photo: Reuters
Trump: I will end war in Ukraine soon
Former US President Donald Trump has called the "rapidly escalating war in Ukraine a tragic waste of life" and said he could "end the horrific war in 24 hours of negotiation" if he were president. According to him, this war would never have broken out if he had been head of state of the United States.
Trump recently urged current US President Joe Biden to "stop this insane war and not intensify it by supplying tanks to Ukraine." According to Trump, a nuclear war threatens if the war in Ukraine escalates further: "First come the tanks, then come the nuclear weapons." Washington has just decided to send Ukraine more than thirty Abrams M1 tanks.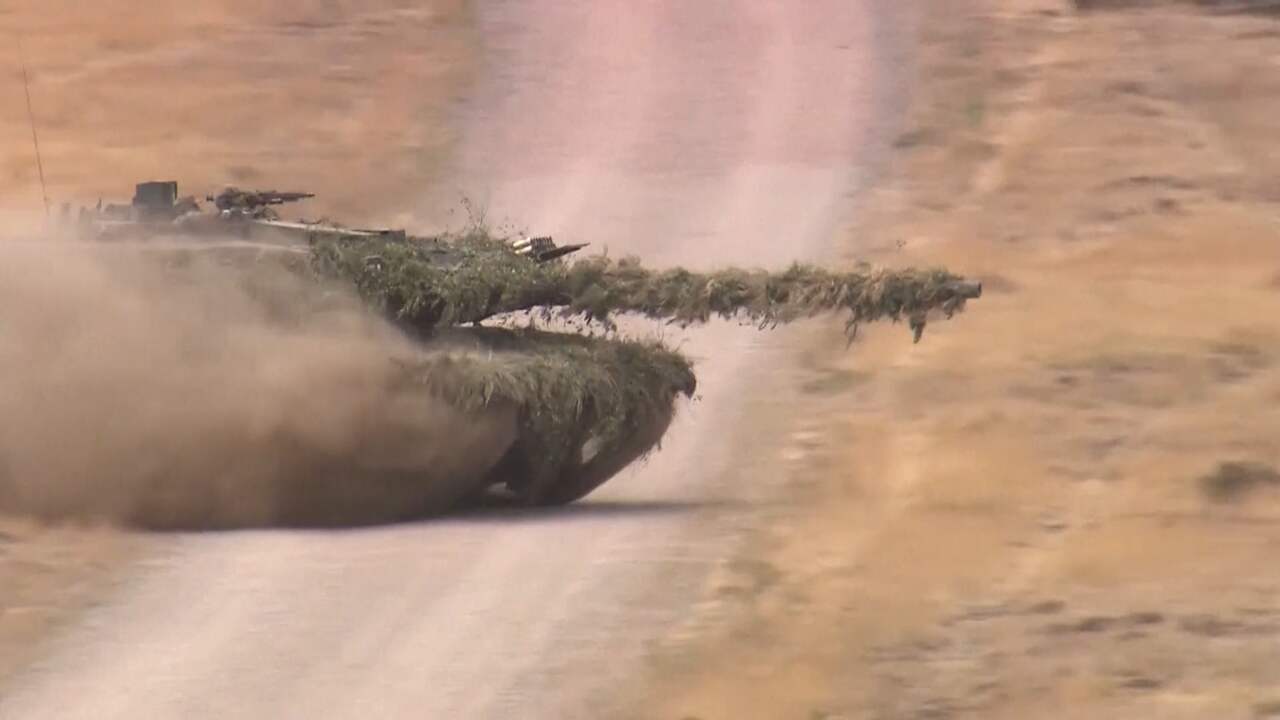 1:32 Play button
Man who sent letter bombs in Spain did not want support for Ukraine
A man who sent a series of letter bombs to ministries and embassies in Spain two months ago wanted his actions to put pressure on the Spanish government to end aid to Ukraine. The investigating judge calls this the motive of the 74-year-old man, who was arrested this week.
The suspect may be prosecuted for serious terrorism. He remains in pre-trial detention, because otherwise he might be able to flee to Russia.
The judge points to the use of Russian messaging apps and encrypted emails as indications of that flight risk. There are no indications that the man has collaborated with others or that he is part of a terrorist organization.
'Russia violates children's rights'
Russia is violating "fundamental principles of child protection" in wartime by giving Ukrainian children Russian passports and giving them up for adoption, UN refugee chief Filippo Grandi says. "This is something that is happening in Russia and should not happen."
Kyiv accuses Moscow of deporting Ukrainian citizens to Russia. According to US figures, this may concern up to 1.6 million people, including 260,000 children. Russia dismisses all accusations.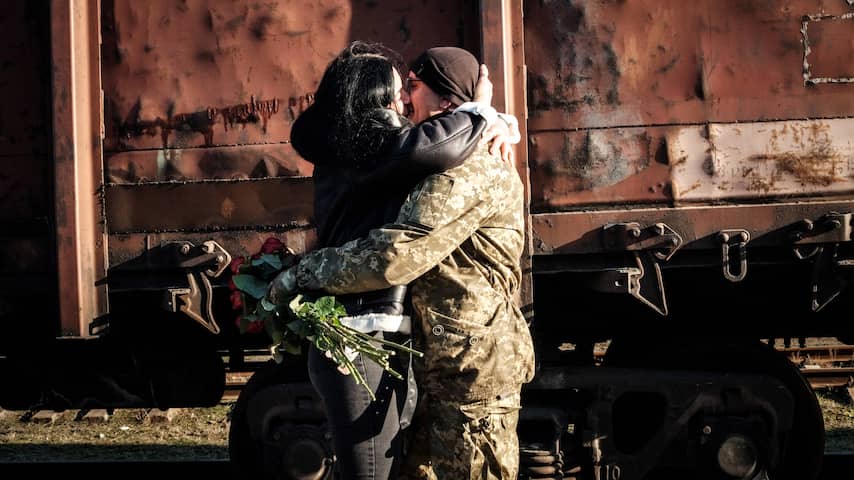 A Ukrainian soldier in a close embrace with his partner. Photo: AFP
Image: AFP
---
Read more about:
UkraineRussiaAbroadUkraine WarUkraine Update
---
---
---
---