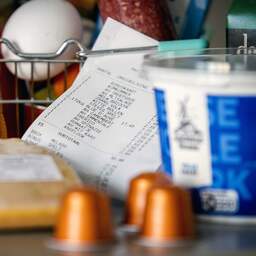 ---
Jan 28, 2023 at 5:03 am
Supermarket chains keep an even closer eye on each other when lowering prices. Advertising brochures contain more lists and comparisons than ever before. In this way, the wholesalers want to convince their customers that they themselves are the most advantageous, retail experts tell NU.nl.
The supermarket chains try to lure customers to their stores through purchasing power pictures. "Because of the high inflation, there are more comparisons than ever. Consumers have no idea what a pack of sugar or a crate of Heineken costs. Supermarkets respond to this by putting price lists in their brochures and comparing them with their competitors," says supermarket expert Erik Hemmes.
With this, the supers mainly want to show that they are the cheapest. But there is a catch, warns retail expert Michel Kregel. He believes that supermarkets often mislead consumers. "Customers need a transparent and honest story. Now it's mainly comparing apples with oranges."
Kregel advocates a fair comparison, such as the same bottle of cola in ten different supermarkets. "Then it can be 1.79 euros in supermarket A and 1.81 euros in supermarket B and so on. But now we see that an Albert Heijn private label is compared to a Jumbo private label, even though they differ in quality. The same goes for one type of apple compared to another, or for different quantities, such as 1 kilo compared to 750 grams."
Get notified of news about the cost crisisStay informed with notifications
'Free does not exist'
Supermarket chain Dirk van den Broek notices that there is a price war. "We look closely at our competitors and recently saw that two other supermarkets have lowered their prices. They had to do that, it is a response to our price reductions," says General Manager Marcel Huizing.
The chain tries to keep prices low by looking at costs. "For example, we stopped TV commercials, broadcasting commercials is crazy expensive," explains Huizing. Furthermore, Dirk does not deliver groceries and customers cannot order groceries online. In addition, there are no savings promotions where customers get something 'free'. "There is no such thing as free. A towel must also be transported and placed on the shelves. That costs money and ultimately the consumer pays for it."
Albert Heijn says it is keeping a close eye on prices. "We do everything we can to keep it as low as possible and do not pass on all price increases. We are responsible for part of the increased costs," says a spokesperson. "We see this reflected in a decrease in our margins. We always include this in the discussions with suppliers of A-brands."
Image: ANP
---
Read more about:
SupermarketsEconomyInflationCost crisis
---
---
---
---