---
Jan 28, 2023 at 1:32 PM
Aryna Sabalenka was overcome with emotion on Saturday after securing her first Grand Slam title at the Australian Open. The Belarusian is relieved that she has finally managed to live up to expectations.
"We went through many lows last year," said 24-year-old Sabalenka during her speech, thanking her team. "We worked so hard together. You deserve this cup. This title is more about you than about me. Thank you for everything you do for me."
A lot has been expected of Sabalenka for several years now. Although she made it to the semifinals of a Grand Slam tournament three times, she never managed to reach a major final until this edition of the Australian Open.
Last year was also not a successful year. Sabalenka stranded before the quarterfinals at the Australian Open and Roland Garros and she was not allowed to participate in Wimbledon because of the war in Ukraine. For the first time in years, she ended a season without a WTA title.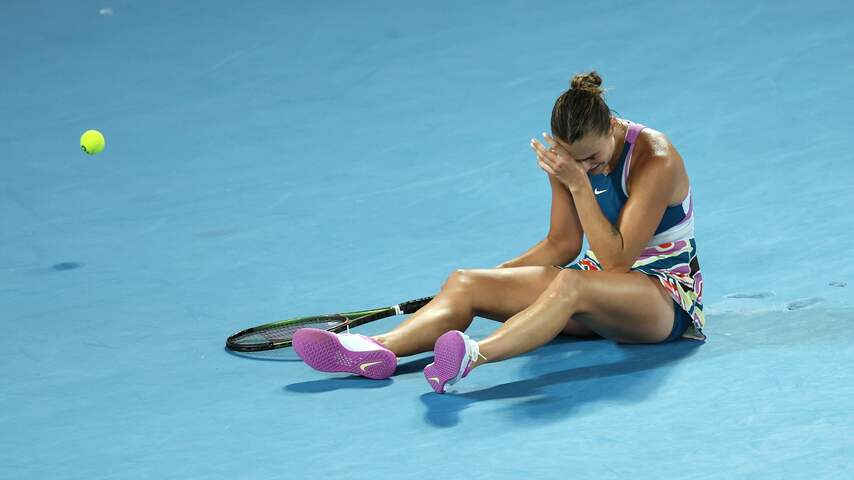 Aryna Sabalenka burst into tears after the final point. Photo: Getty Images
Sabalenka praises Rybakina
This year, Sabalenka seems to be dealing with the disappointing last year. The number five in the world already had an excellent start to the calendar year by winning the WTA tournament in Adelaide without losing a set. In the Australian Open final against Elena Rybakina, she only lost her first set of the tournament.
"I want to congratulate Elena on her great two weeks here," said Sabalenka about her Kazakh opponent, who eliminated top favorite Iga Swiatek, among others. "You are such a fantastic player. We will undoubtedly meet on the court many more times, hopefully in Grand Slam finals."
Due to her Australian Open title, Sabalenka can call herself the number two in the world from Monday. Wimbledon winner Rybakina rises to tenth place in the world rankings.
Jan 28, 2023 at 12:14 PM
Sabalenka wins exciting Australian Open final and takes first Grand Slam title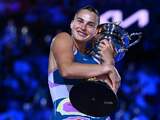 Beeld: Getty Images
---
Read more about:
TennisAustralian OpenAryna Sabalenka
---
---
---
---