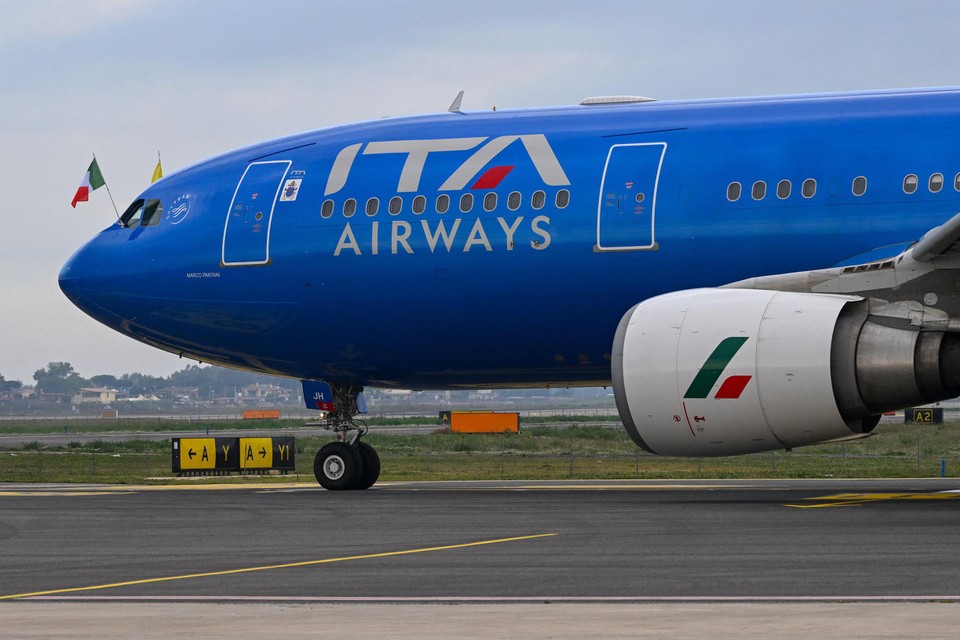 The German airline group Lufthansa, which also includes Brussels Airlines, is one step closer to an entry into the Italian airline ITA Airways, the successor to Alitalia. The Italian government signed a letter of intent with Lufthansa on Friday, the starting signal for exclusive negotiations.
mtmBron: BELGIAN
Today at 3:31 PM
Lufthansa announced earlier this month that it had submitted a bid for ITA. The airline group would like to proceed in a similar way to the takeover of Brussels Airlines: first a minority share, and the option to fully incorporate the company later.
The aviation group did not give details about what interest it is initially aiming for. But Italian media write that it would be a 40 percent stake, which is valued at 250 to 300 million euros.
The negotiators have reportedly given themselves 60 working days to reach an agreement, so until April. The European Commission would then check whether the deal does not distort the market.
With 4,000 employees, ITA Airways has a market share of about 20 percent in Italy. The airline was launched in October 2021 as an unofficial and clear smaller successor to Alitalia. That collapsed after years of financial problems, which were exacerbated by the corona pandemic.
---
---