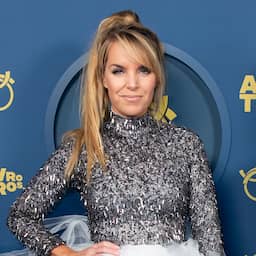 ---
Jan 28, 2023 at 5:04 am
Blue Bloods has been in the lee for a year, but will return to prime time on TV tonight. At a time when criticism of the royal family is growing, the royalty program will not become a hymn to the Oranges. According to the new presenter Anne-Mar Zwart, there is also room for any missteps that Willem-Alexander and his family members commit.
Royal family fans will get the fright of their lives in May 2021: Blue Blood will disappear from television. Fans of the program soon started a petition. But to no avail, the royalty program disappears from the tube. There is something in return. The online version of Blauw Bloed will be expanded and a report can be seen every Friday afternoon. And it stays that way for over a year.
"It's a shame that they started shifting programs to try something new," says presenter Anne-Mar Zwart. "The viewers thought: where is Blue Bloods? They wanted it back. So luckily it was decided to bring it back to primetime."
So regular viewers can breathe a sigh of relief. Blue Bloods will be back on TV from tonight at 8.05 pm. But in a slightly different jacket. "Compared to the 'old' Blue Bloods, there is more talk in the studio with experts about the news of the week and there are fewer reports," says the presenter. "That makes it a bit more lively, with a wider palette of subjects."
Zwart takes over the presentation baton from Jeroen Snel, who was the face of the program for years. He will remain connected to the program as an expert and will therefore join us every week.
"When I was approached, the first question I had was: what about Jeroen?" Black called him immediately. According to her, she reacted very sportingly. "We have a good relationship, I am very happy that he will still be involved in the program. Jeroen knows an incredible amount about the royal family and I think he comes into his own in his role as an expert. I really enjoy what he has to tell."
"If there is criticism of them, we will discuss it"
The presenter is quite a fan of the Royal House. "Although I don't sleep under a duvet with Willem-Alexander on it, haha. At my grandmother's I always read royalty magazines. I knew exactly who's son belonged to whom, and who was married to whom."
That does not mean that the program will be one big hallelujah show about the Oranges. "It's good to make a program in which we don't just pat royals on the ball. If we make an item about the Oranjes in which they helped refugees, we also report what they have left behind. And if there is criticism of them Then we'll discuss that."
The declining popularity of the royal family is also certainly discussed. "It is important that we also involve the viewer who is not necessarily a fan of the royal family. In this way we hope that we reach new people and not just the older, regular target group."
Image: BrunoPress
---
Read more about:
MediaKoningshuisMedia and Culture
---
---
---
---