---
Jan 27, 2023 at 01:15 Update: 11 minutes ago
General director Edwin van der Sar was no longer confident that the results under Ajax coach Alfred Schreuder, who was fired on Thursday, would improve quickly. He thought the game of the team from Amsterdam under Schreuder was not good enough and the draw against FC Volendam was "the final straw".
"It is a painful decision, but also a necessary one," Van der Sar said at a press conference in the Johan Cruijff ArenA on Thursday evening. An hour earlier Ajax had got stuck at 1-1 against FC Volendam and in the meantime Schreuder was fired.
Van der Sar did not want to say how Schreuder reacted. "That's something between us." The former goalkeeper also said that he does not yet know who will succeed Schreuder, who started as head coach in the ArenA last summer.
Under the leadership of Schreuder, the season started well, including a resounding 4-0 win over Rangers FC in the Champions League. "But then the draft came in", Van der Sar saw. "Performances decreased and the game showed too. And tonight's game was the last straw. The game has not been good for some time and I had no idea that that would change."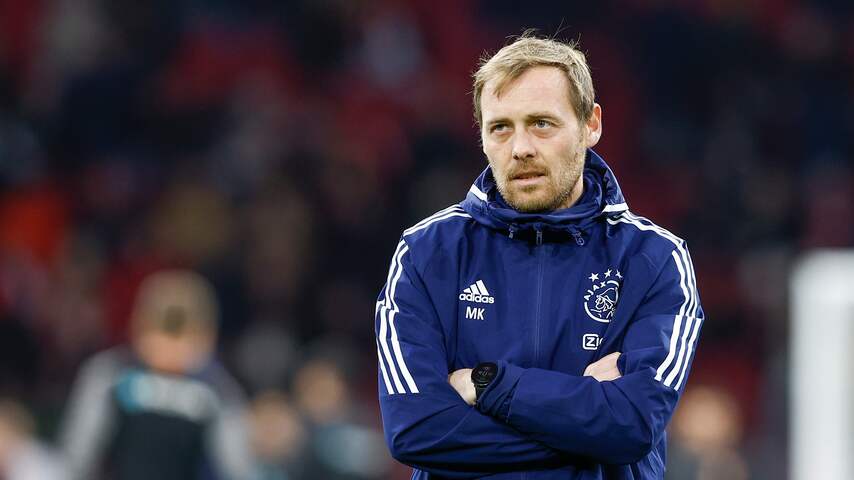 Assistant coach Matthias Kaltenbach has also been fired by Ajax. Photo: Pro Shots
'Development of players stalled'
Ajax supporters have been calling for Schreuder's departure for some time. During the draw against Volendam, white handkerchiefs were frequently waved and chants could be heard. "But that had no influence," said Van der Sar. "Again. I care about the results and the game shown."
The bad series of Ajax, which has not won seven Eredivisie matches in a row for the first time in 58 years, already started before the winter. According to Van der Sar, this already led to a solid evaluation with the management, the players and Schreuder during the winter break.
"We then made some adjustments and thought that we would have a good restart after the World Cup. But that was not the case and that is a pity. We also saw that the development of the players stalled. All in all, this has resulted in this decision."
Stand at the top of the Eredivisie
1. Feyenoord 18-41 (+27)2. AZ 18-39 (+16)3. PSV 18-35 (+22)4. FC Twente 18-35 (+19)5. Ajax 18-34 (+27)
Image: Pro Shots
---
Read more about:
AjaxAlfred SchreuderEredivisieEdwin van der SarVoetbal
---
---
---
---