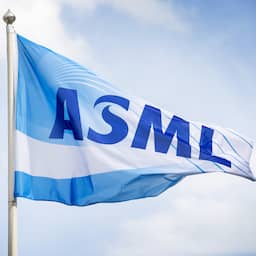 The Netherlands and the United States will meet in Washington on Friday to discuss further restrictions on the export of chip machines to China. This would mean that the Dutch company ASML will be restricted in the sale of machines to China.
If the two sides agree on the details, a deal could be signed by the two countries as early as Friday, according to a Reuters source.
ASML, based in Veldhoven, can no longer supply its most advanced machines to China. The US also wants older devices no longer allowed to enter the Asian country. In the US, strict restrictions have been in place since October on exports to China.
Japan would impose similar restrictions on tech company Nikon. The US, the Netherlands and Japan are by far the largest suppliers of chip machines. The restrictions would be a major blow to China's technological ambitions.
Before the Netherlands agrees to restrictions, the delegates who have traveled to Washington for the meeting want to make sure that the restrictions are imposed for security reasons, and not because the United States is trying to favor its own chip industry.
---
---