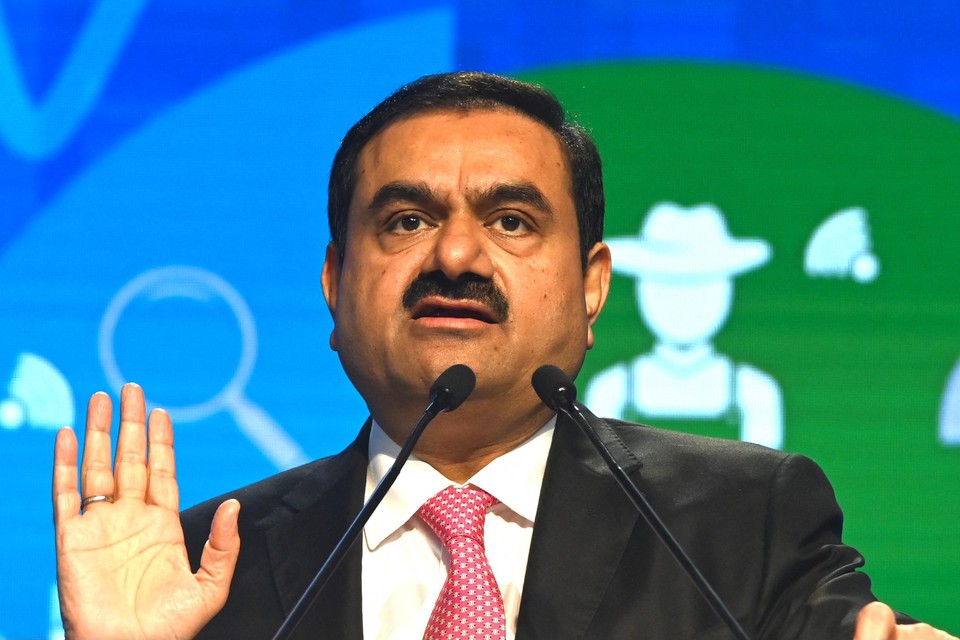 Stocks of companies owned by Gautam Adani, Asia's richest man, have been hit again on the Mumbai stock exchange after allegations of fraud. In a matter of days, Adani has lost billions of dollars.
jvhBron: BELGA
Today at 13:32
The Indian industrialist has built up a fortune in recent years. He is active in various sectors: from ports and coal to data and media companies and renewable energy. That put him in the top three richest people on earth last year.
But a report from the American Hindenburg Research – a shortseller that speculates on falling prices – puts Adani in a tight spot. According to the report, published on January 24, Adani is guilty of all kinds of financial malpractice, which the industrialist denies.
The report has triggered a sell-off of shares of Adani companies on the Mumbai stock exchange in recent days. A total of $ 51 billion in market capitalization has already gone up in smoke. Some units – for example Adani Green Energy and also Adani Total Gas – lost more than 20 percent on Friday, forcing trading to be suspended.
Adani's personal fortune also suffers from the stock market loss. In just two days, the Indian lost 19 billion dollars. On the list of richest people on earth drawn up by Forbes, he has fallen from third place to seventeenth.
---
---