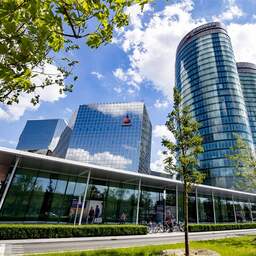 ---
Jan 27, 2023 at 12:14 Update: 5 minutes ago
The interest on freely withdrawable savings is now also rising sharply at large banks. Rabobank will increase the interest on savings from 0.25 percent to 0.5 percent as of 16 February.
Until last summer, you could receive virtually no interest on savings for a few years. But since then, rates have been raised several times. Rabobank already increased the interest on savings from 0.1 to 0.25 percent on 1 December.
ING and ABN AMRO then introduced comparable interest rate increases. It is not yet known whether those banks will also raise their interest rates. In a response, ING and ABN Amro say that they cannot make any statements about this either.
At ABN AMRO you now receive 0.25 percent interest on your freely withdrawable savings. At ING, 0.25 percent is paid up to a savings balance of 10,000 euros and 0.15 percent above that. Triodos Bank offers 0.20 percent, SNS Bank 0.15 percent and ASN Bank another 0.1 percent.
Smaller banks are already somewhat faster with their rate hikes. The highest available interest rate is now 2 percent, at Trade Republic. Bunq offers 1.31 percent and the Estonian Bigbank 1.30 percent.
Trade Republic falls under the Irish deposit guarantee scheme, bunq and Bigbank under the European one. This guarantees savings balances of up to 100,000 euros should the bank run into financial problems.
ECB interest rate hikes are reflected in savings rates
Interest rates can go up because the European Central Bank (ECB) has already raised the interest rates at which banks can borrow or store money four times in the past year. This higher interest rate is noticeable in the rates for savings products and mortgages.
The ECB has already announced that it will raise interest rates further in 2023 in an effort to contain inflation in the eurozone.
Image: Pro Shots
---
Read more about:
BanksRabobankEconomy
---
---
---
---