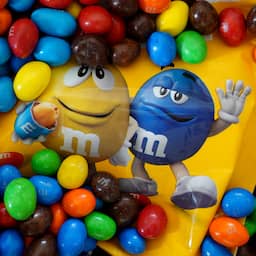 The talking chocolates in M&M commercials will continue to be seen on television. This is reported by parent company Mars, which had previously announced that it would stop advertising M&Ms because they were too "woke". The removal of the advertisement appears to be a media stunt in the run-up to the Super Bowl, the much-watched final of the American football season.
Earlier this week, M&M's chocolate figurines were world news. Changes to the talking candies in advertising caused quite a stir.
A bomb exploded on social media when the green M&M's swapped feminine heeled boots for sneakers. Heels would be sexist. Others fell back on that, because they thought the action was too politically correct.
Because of the fuss, Mars would have decided to keep talking M&Ms out of commercials from now on. However, questions were immediately raised at the moment of that announcement.
It turns out it was indeed a publicity stunt. "Both the revamped characters and those launched last year are and will remain the brand's official spokespersons," the company said.
---
---