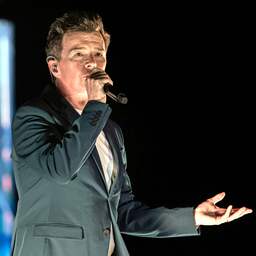 Rick Astley has filed a lawsuit against rapper Yung Gravy, entertainment site TMZ reports. The case is about the song Betty (Get Money) by the American rapper. According to Astley, his voice is imitated in the song without permission.
In the song you can hear a piece of Astley's Never Gonna Give You Up, with which the 56-year-old Brit has become world famous. According to the singer, permission was granted to use that sample, but no one was allowed to imitate his voice.
According to TMZ, Astley is demanding millions from Matthew Hauri, as Yung Gravy is actually called. The person who faked his voice, Nick Seeley, is also being charged.
Never Gonna Give You Up is one of the biggest hits of the eighties. In 2007, the song grew into the internet trend 'Rickrolls'. When you want to "Rickroll" someone, send them the music video for Astley's hit song under a different title.
Astley's hit received a lot of attention again last year after the song was used in an episode of the Apple TV + series Ted Lasso.
---
---