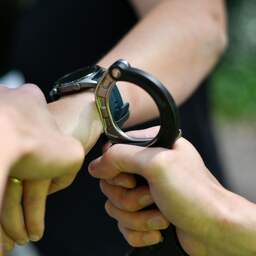 Residents of the Overijssel village of Markelo helped a fellow villager on Friday afternoon to find the men who would have defrauded him. The police report on Friday evening that the two men were found "with the help of bystanders and local WhatsApp groups".
The 69-year-old man from Markelo received someone at the door posing as a bank employee on Friday afternoon. When this man ran off with the victim's bank card, the victim gave chase.
He managed to trap the alleged bank employee together with a co-suspect on the Burgemeester de Beaufortplein. There, the victim was assaulted by the two suspects, who then fled.
The villagers did not give up. With the help of bystanders and local WhatsApp groups in the village, the two suspects were quickly found. According to De Telegraaf, the duo was found in a farmer's meadow.
The men aged eighteen and nineteen from Heerenveen and Drachten are stuck. The police are investigating.
---
---