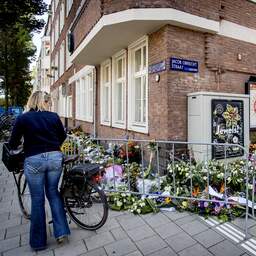 ---
Jan 27, 2023 at 4:24 PMUpdate: 3 minutes ago
On Friday, the Public Prosecution Service (OM) demanded a life sentence on appeal against the two suspects in the murder of lawyer Derk Wiersum. They were sentenced to thirty years in prison in 2021, while the Public Prosecution Service demanded life imprisonment. Wiersum was the lawyer of star witness Nabil B. in the Marengo trial.
The two, Moreno B. (34) and Giërmo B. (39), are on trial before the Amsterdam Court of Appeal, in the extra-secure courtroom at Schiphol. They also denied during the appeal process that they were the perpetrators of the shocking murder. The court sentenced them to thirty years in prison in 2021, after a life sentence.
The OM sees the two men as so-called co-perpetrators. They worked closely together in the preparation and execution of the murder-for-hire. Their denying statements are, according to the judiciary, implausible.
Moreno B. showed the court in Amsterdam on Friday how he runs. According to his lawyers, he showed that he walks differently from the shooter who was observed during the murder. According to a few eyewitnesses, he had a special walk, possibly caused by a (slight) handicap.
The suspect was allowed to run through the corridor of the Schiphol Judicial Complex under the watchful eye of the Marechaussee. B. walked, dribbled and sprinted up and down the hallway twice. According to his lawyers, he showed "a tight, athletic gait".
Wiersum was the crown witness's lawyer against Taghi
Derk Wiersum, 44, was shot dead on September 18, 2019 in front of his home in the Amsterdam neighborhood of Buitenveldert. The murder was a shocking event in the liquidation process against Ridouan Taghi. Wiersum was the lawyer of Nabil B., who testified against Taghi in the Marengo trial. A year earlier, Nabil B.'s brother was already murdered.
In July 2021, Peter R. de Vries, trusted by the crown witness, followed. Investigations into clients are still ongoing.
Image: ANP
---
Read more about:
Crime in the NetherlandsBinnenlandDerk Wiersum
---
---
---
---