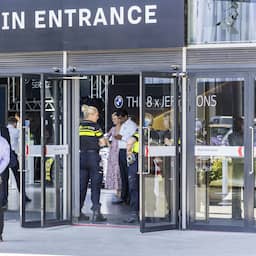 Due to the jewelry robbery last year at the TEFAF art fair in Maastricht, security is being tightened. For example, detection gates will be installed at the entrance and visitors will be checked with hand scanners. A spokesperson confirms this after reporting from 1Limburg.
On June 28 last year, the international art fair was attacked in broad daylight by four men. They took several pieces of jewelery with them at a jeweller's stand. A fifth suspect was also involved in the case, according to police. He would have bought the tickets for the four robbers a day earlier. It is unknown what the value of the loot was. The police are still looking for the perpetrators.
This year the art fair will take place from 11 to 19 March.
---
---