---
Jan 27, 2023 at 08:05 Update: 2 minutes ago
Novak Djokovic reached a Grand Slam final for the 33rd time on Friday without too much effort. The Serbian settled in the semi-final of the Australian Open with the American Tommy Paul. Only co-finalist Stéfanos Tsitsipás can keep him from his 22nd Grand Slam title on Sunday.
Djokovic was clearly a size too big for Paul, who never got that far in a Grand Slam tournament. The job was done in 2.5 hours: 7-5, 6-1 and 6-2.
As expected, 35-year-old Djokovic immediately had the upper hand against Paul, ten years his junior, although he saw his opponent come back from 5-1 to 5-5 in the opening set. It wasn't really exciting for a moment.
Djokovic had to do without the support of his father in the Rod Laver Arena. Srdjan Djokovic decided to go home earlier in the day after he caused a stir by walking among supporters of Russian President Vladimir Putin in Melbourne.
It is the tenth time that Djokovic can call himself an Australian Open finalist. His previous nine finals in Melbourne (in 2008, 2011, 2012, 2013, 2015, 2016, 2019, 2020 and 2021) earned him the trophy each time.
If Djokovic takes his 22nd Grand Slam title at the expense of Tsitsipás (and thus equals record holder Rafael Nadal), the Serb can call himself number one in the world for the first time since June last year. He had held that position for 373 weeks in his career, a record.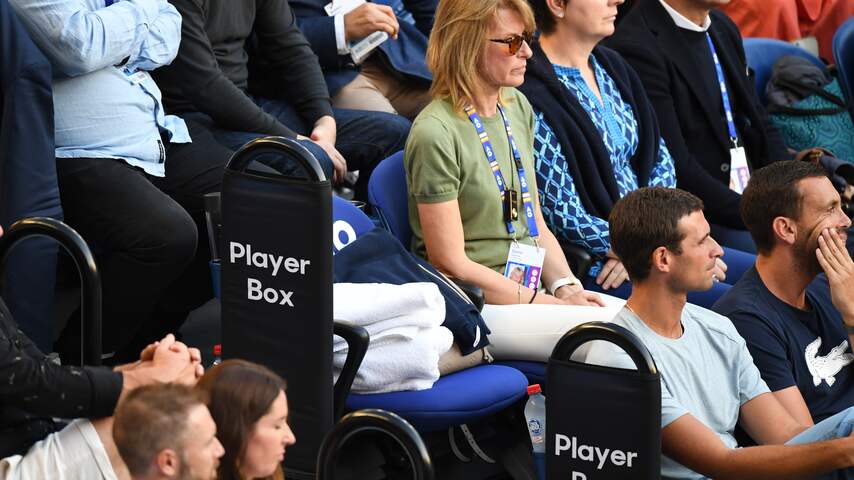 Srdjan Djokovic's seat remained empty at the Rod Laver Arena. Photo: Getty Images
Tsitsipás can also become number one
There will be a new number one in the world anyway. If Tsitsipás wins the final, he will replace top talent Carlos Alcaraz at the top of the global rankings. The 24-year-old Greek reached the final earlier in the day by beating Russian Karen Khachanov: 7-6 (2), 6-4, 6-7 (6) and 6-3.
It looked like Tsitsipás would get the job done in three sets in his semifinal, but he was broken when he served for the win in the third set from a 5-4 lead. In the tiebreak that followed, the Greek missed two match points.
In the fourth set, Tsitsipás still made the difference, so that he is back in a Grand Slam final after a year and a half. In June 2021, he had to leave the title at Roland Garros to Djokovic.
Tsitsipás has never been number one in the world. "I like that number," he said after beating Khachanov. "As a child I dreamed of being number one. I'm very close now. These are the moments I work so hard for. Let's do it guys!" he shouted to the noisy audience.
The battle for the Australian Open women's title will first be decided on Saturday. Aryna Sabalenka and Elina Rybakina are opposite each other.
Jan 27, 2023 at 7:43 am
Djokovic's father follows rest of Australian Open at home after riot with Putin flag
Jan 26, 2023 at 11:28 am
Sabalenka settles with Linette and meets Rybakina in the Australian Open final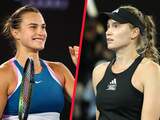 Beeld: Getty Images
---
Read more about:
TennisAustralian OpenNovak DjokovicStéfanos Tsitsipás
---
---
---
---