Buddy Games (2019) may not be the best according to critics, but the comedy starring Josh Duhamel suddenly enters the top 10 on Netflix. Subscribers do seem to enjoy the comedy.
Other useful Netflix pages:
High in the Netflix top 10
The comedy with Duhamel, who also directed the film, can now be found at number 4 in the top 10 on Netflix. Concrete viewing figures are not known, but with such a position it is clear that Buddy Games is viewed en masse in our country. A sequel is now also in the works, the protagonist announced last summer.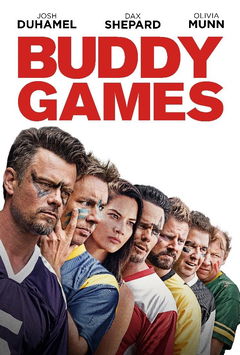 4.8 Watch on Netflix • A group of friends gather to play a series of wild, absurd and mental games. In the process, old wounds heal and they try to discover the true meaning of friendship…
Weird competition
After six lifelong friends are separated for five years, Bob (Duhamel), aka "The Bobfather", reunites his friends for the Buddy Games, a frenzied competition of absurd physical and mental challenges with the chance to win a $150,000 pot. The determined dudes fight, claw and party for the big bucks in this all-star party starring Dax Shepard (CHiPs), Olivia Munn (Office Christmas Party) and Kevin Dillon ("Entourage").
Beeld: Still 'Buddy Games' via TMDb
---