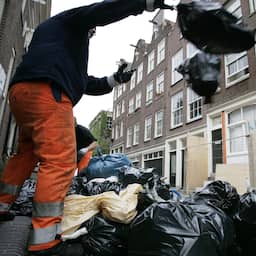 We are going to pay more for parking and collecting waste again. Municipalities expect to collect more than 12 billion euros in tax revenues this year.
That is more than 6 percent more than what was expected at the beginning of 2022 for the entire year, Statistics Netherlands reports based on research into the municipal budgets for 2023. The municipalities expect the revenues from the tourist tax to rise sharply, while those from the dog tax will fall. .
Property tax (OZB), waste levy, sewerage levy and parking fees are the four levies that generate the most revenue. In 2023, these four will account for more than 85 percent of the tax revenue.
For this year, the Dutch municipalities have budgeted 5.1 billion euros in property tax revenues. This is more than 7 percent more than one year previously. The increase in the budgeted revenue is mainly due to the increase in the WOZ values.
WOZ stands for Real Estate Valuation Act. Anyone who is allowed to levy taxes, such as municipalities, water boards and the Tax and Customs Administration, uses the WOZ value to determine the amount of those taxes. The average WOZ value of a home has risen by 17 percent this year, which means that property tax is also rising.
---
---