---
Jan 26, 2023 at 5:03 am
Snooker is in the throes of a massive match-fixing scandal. Ten Chinese players have brought the sport to the brink of collapse. What exactly is going on?
Those who let their fingers slide thoughtlessly over the remote control in April will end up at the BBC at some point. You see a green sheet, colored balls and players with bow ties. You hear a whispering commentator and you know: the World Snooker Championship is on.
Snooker is only popular among connoisseurs in the Netherlands, but it is eagerly watched in Great Britain and recently also China. The question is: can fans enjoy the World Cup again next April? A bribery scandal of unprecedented magnitude has rocked the sport.
Ten Chinese players have been suspended in recent months. And certainly no anonymous scribblers. Liang Wenbo (picture above) was the first domino to fall in October and seems to be the linchpin of the scandal. He is not only suspected of match fixing, but is also said to have incited his compatriots to do so.
Colleague Chang Bingyu opened up about it on social media. "I received a threatening phone call from Liang Wenbo. He had bet on my match. If I didn't agree, I would be in big trouble. I had no other choice. I was very scared."
What is match fixing?
Match fixing is basically the same as bribery. A player deliberately loses a match or a number of points and is paid by criminals for it. They can earn a lot of money on the gambling market with this insider knowledge.
Snooker and match fixing go hand in hand
Snooker and match fixing are inextricably linked. The sport is extremely suitable for this, because it is all about fractions of millimeters. A connoisseur simply cannot tell whether a player misses intentionally or accidentally.
Moreover, it is an individual sport. That helps. A footballer is dependent on 21 others on the field and a Formula 1 driver who drives with the brakes on is pushed aside by his team. A snooker player has everything under control.
For the first case of match fixing we have to go back to the early years of snooker, to pioneer Joe Davis. He is considered the founder of the sport and took all world titles between 1927 and 1946. The Englishman was the first player suspected of match fixing.
Davis would have allowed his opponents some frames every now and then. In this way, the matches lasted longer and more money was earned from ticket sales. Part of that was a noble goal. Davis knew that level matches would boost the popularity of 'his' sport. He was prepared to look a little less good in the service of snooker.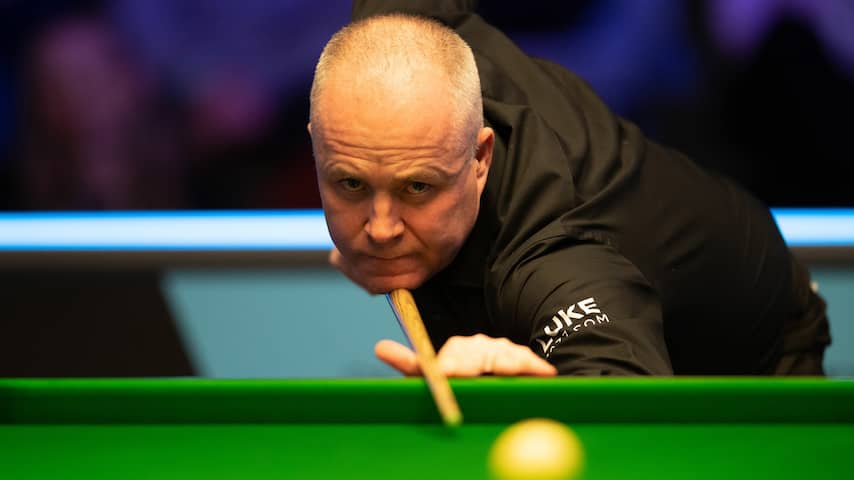 John Higgins was suspended for six months in 2010. Photo: Getty Images
Multiple world champion Higgins also ran into the lamp
It wasn't that innocent. In the following decades, the sport was regularly rocked by match-fixing scandals. Four-time world champion John Higgins was suspended for six months in 2010 when a video surfaced in which he was offered £300,000 to intentionally lose some frames during demonstration matches.
Higgins was acquitted of match fixing, because it was not proven that he had wholeheartedly agreed to the proposal. The Scot did get a suspension because he failed to report the incident and thus discredited the sport.
The current scandal is more extensive. Much more extensive. There is talk of a criminal network that has the sport in its grip. Moreover, it is all about top players. There is also match fixing in other sports, but names of world top players rarely appear. The gambling mafia prefers to focus on lower levels, where crazy results are much less noticeable.
The ten suspended players
Zhao Xintong (number 9 in the world)Yan Bingtao (number 16 in the world)Lu Ning (number 46 in the world)Liang Wenbo (number 56 in the world)Li Hang (number 64 in the world)Chang Bingyu (number 77 in the world)Zhang Jiankang (number 82 in the world)Chen Zifan (number 93 in the world)Bai Langning (number 126 in the world)Zhao Jianbo (amateur)
Snooker took off in China
Snooker has long been an exclusively British sport. One player changed that at the beginning of this century. The Chinese super talent Ding Junhui settled into the world top and made snooker extremely popular in his home country.
It is comparable to what Raymond van Barneveld did with darts in the Netherlands in the nineties. Wealthy Chinese sponsors stepped into snooker and major tournaments were increasingly organized in the Asian country.
The British were happy about it. 'Their' sport of snooker gained global prestige. There are currently 22 Chinese in the top hundred of the world rankings. No less than eight of these players are involved in the current match-fixing scandal.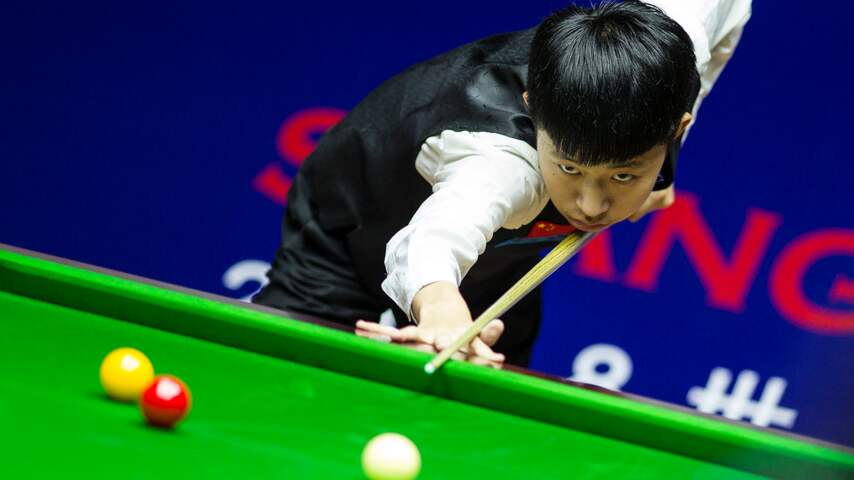 Chang Bingyu says Liang Wenbo addressed him in a threatening tone. Photo: Getty Images
'A heartbreaking situation'
President Jason Ferguson of the International Snooker Federation is devastated. "It's a heartbreaking situation for everyone who has done their best to take the sport to great heights," he recently said.
"That is why we have to get to the bottom of this. We have to purify the sport for all viewers and people who buy tickets. An independent tribunal will come up with a verdict. And we will have to accept that."
The World Snooker Championship kicks off in Sheffield on April 15. The sport will want to have done a clean sweep before then. Whatever the outcome of the investigation, Chinese input into snooker will be marginalised. What has been built up in two decades can disappear in one fell swoop.
Beeld: Getty Images
---
Read more about:
Match fixing Snooker
---
---
---
---