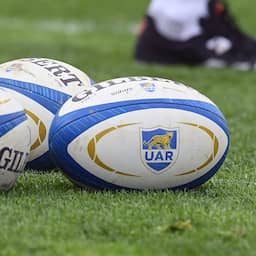 Rugby international Inge van der Velden died on Monday from the effects of cancer. The player of Orange has turned thirty.
Van der Velden played in the English and French rugby league, among others. The rugby star was the sister of Linde van der Velden, who is the current captain of the Dutch women's team.
At the beginning of this season, Van der Velden returned from Canada, where she managed to combine her studies and her passion for rugby. She trained as a veterinarian.
In the Netherlands, Van der Velden played for the Castricumse Rugby Club. "Inge was a talented, fast and super fit player", former international and national coach Sylke Haverkorn responded to the news. "She was very sweet and always connected with the people around her."
---
---