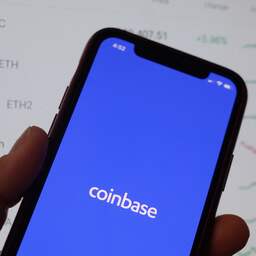 De Nederlandsche Bank (DNB) imposes a fine of more than 3.3 million euros on crypto exchange Coinbase. The American cryptocurrency exchange has offered crypto services in the Netherlands without a mandatory DNB registration.
Companies that offer crypto services in the Netherlands must register with the regulator to help prevent money laundering and terrorist financing.
Without that registration, it is difficult to keep an eye on crypto transactions, as crypto trading is often done anonymously. The fact that Coinbase offered services without registration is therefore prohibited by law.
Coinbase is one of the largest providers of crypto services in the world and has a large number of Dutch customers who use these services. The exchange has long had an advantage over other crypto exchanges because the company has not paid any levies to DNB.
DNB considers these violations "very serious" and has therefore decided to impose a high fine. Coinbase has now registered. The exchange has been registered with the regulator since the end of September.
The crypto exchange has until 2 March 2023 to lodge an objection against the fine.
---
---