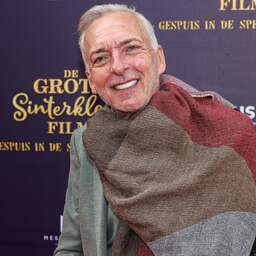 The renovation of the boarding house recently purchased by the Meiland family is not going entirely smoothly. Martien recently caused a major leak, Erica told RTL Boulevard on Thursday.
"He was removing the laminate here and then he sawed into the heating pipe with a hacksaw, which was plastic," Erica said.
Martien was doing odd jobs on his own at the time. According to him, it was chaos at the time. "There was a lot of water, whole waterfalls," he said. "Well I was all stressed out. It was a catastrophe."
At the end of November it was announced that the Meiland family had bought a boarding house in their hometown of Noordwijk. They are rechristening the building Code Rosé and will be working on "refurbishing and renovating with their own hands" in the near future.
---
---