---
Jan 26, 2023 at 09:32 Update: 22 minutes ago
The organization of the Australian Open has removed four fans from the grounds who posed with pro-Russian flags and chanted the name of Russian President Vladimir Putin. Srdjan Djokovic, father of Novak Djokovic, also played a role in the riot.
On the steps outside the Rod Laver Arena – Djokovic had just won against the Russian Andrey Rublev – the group of fans chanted the name of Russia, Serbia and Putin on Wednesday. This can be heard in videos circulating on social media.
Among other things, they showed a Russian flag with Putin's head on it. The flag was held by a man in a black shirt with a large letter Z in white, the symbol of Russia's invasion of Ukraine.
The images also show that Srdjan Djokovic poses with the man and the flag, while pro-Russian things are shouted around them.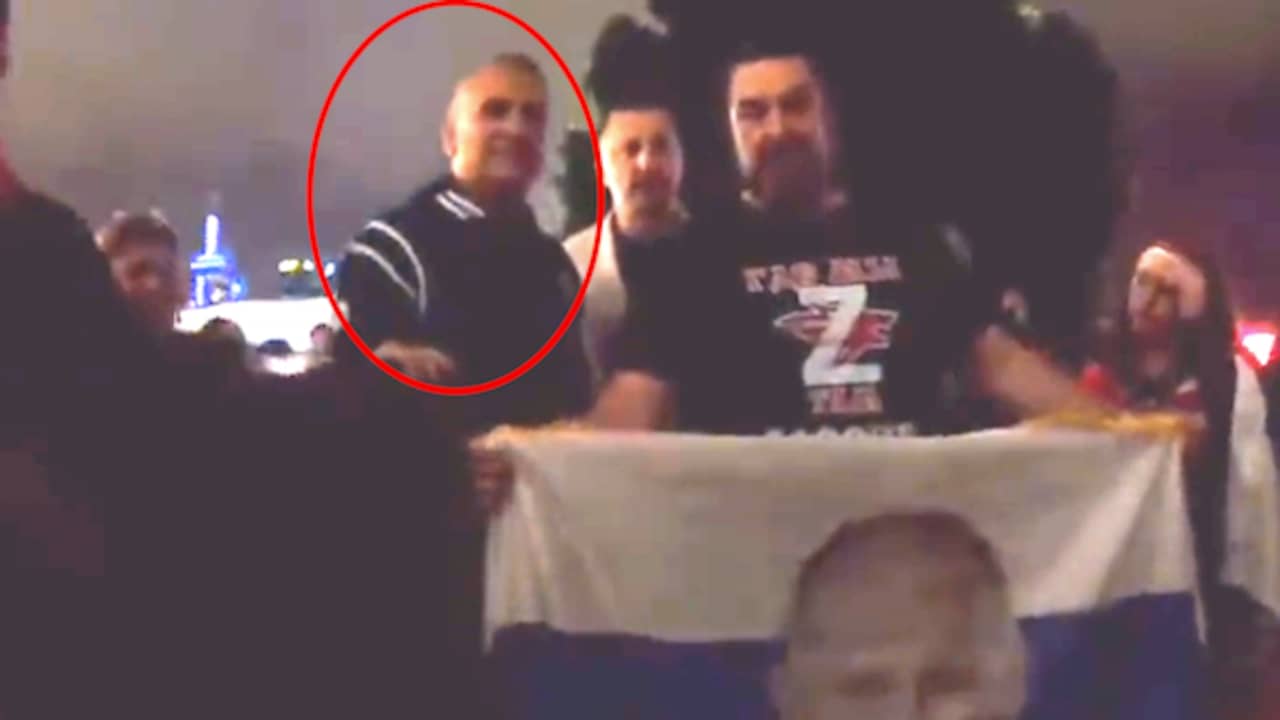 0:44 Play button
Much ado about incident
The Australian Open organization, which had already introduced a ban on Russian flags earlier during the tournament, is disappointed by the incident and has once again reminded all players and their entourage of the rules.
"Players and their teams have been briefed and reminded of policies regarding flags and symbols that may cause controversy," the statement said. "We continue to work closely with security and enforcement agencies."
The Ukrainian ambassador to Australia called the incident "a disgrace". Ukrainian tennis players Alex Dolgopolov and Marta Kostyuk have also expressed their disgust.
The fuss around his father is bad for Novak Djokovic. The top tennis player is back in Australia, after being deported from the country last year after much hassle for refusing to be vaccinated against corona. He is in the semifinals of the Australian Open and can grab his 22nd Grand Slam title in Melbourne.
Jan 25, 2023 at 11:51 am
Djokovic also outclasses Rublev and is a semi-finalist in Melbourne for the tenth time
Beeld: Getty Images
---
Read more about:
TennisAustralian OpenNovak Djokovic
---
---
---
---