Dutch FilmWorks just treats us to the promising trailer of Black Lotus (2023), in which none other than kickboxer Rico Verhoeven shines alongside big Hollywood names such as Frank Grillo. The new action film will premiere next spring.
Rico is Matteo
Verhoeven plays special forces officer Matteo Donner, who struggles with a sense of guilt after his best friend died during a joint mission. Now he roams the world, but once back in Amsterdam he is back among the flying bullets in a one-man war in the city. His goal: to find the kidnapped daughter of his dead friend.
Internationale cast
The shooting of the action film took place in the Netherlands, among other places. In addition to Verhoeven and Copshop actor Grillo, the other leading roles are played by Fauda star Rona-Lee Shimon, Flemish Undercover actor Kevin Janssens, Peaky Blinders star Simon Wan and Atomic Blonde actor Roland Møller.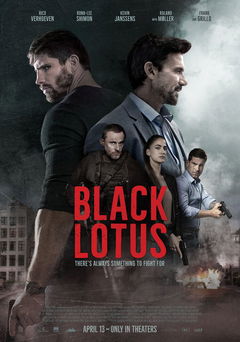 An ex-special forces agent wages a one-man war through the streets of Amsterdam to rescue his friend's daughter from the local crime syndicate.
In theaters next spring
Black Lotus runs from 13 april in the cinema. For a complete overview of all new films that will soon premiere on the big screen, you can go here.
Image: Still 'Black Lotus' via Filmdepot
Tekst: Dutch FilmWorks
---