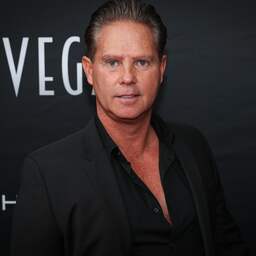 The woman who reported rape against Danny de Munk will be heard on March 16. Royce de Vries, De Munk's lawyer, and Anthony Leigh, the woman's lawyer, confirm reports from Shownieuws. The singer will also be present at the interrogation.
The court of Amsterdam approved De Munk's request to hear the woman in public at the end of last year. Whether the witness hearing on March 16 will be public has not yet been determined, according to both lawyers. "In any case, it is done under oath," says De Vries. During the witness examination, the singer is also heard.
"She is required to appear," Leigh says of his client. "What her attitude will be has yet to be discussed with her." De Munk does not want to respond to the media at this stage, De Vries told Shownieuws.
In mid-November it was announced that De Munk will not be prosecuted for rape, because there is insufficient evidence. In June it came out that a woman had reported rape against the singer. The victim is said to have worked closely with him about fifteen years ago on the musical Ciske de Rat.
De Munk has always denied the woman's accusations. He does say he kissed her. The artist spoke of a false declaration and therefore filed a counter-declaration.
---
---