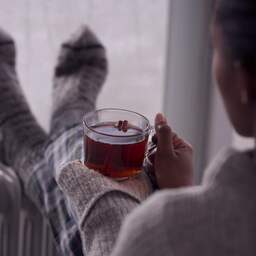 After cloudy and cold days, those clouds will continue on Wednesday. It's getting a little colder with temperatures down to 0 degrees.
In the night from Tuesday to Wednesday it was dry and the temperatures were slightly below freezing.
In the course of the morning it can blow moderately from the south. In most places it remains dry with a maximum of 5 degrees, but in most places the temperature fluctuates around freezing.
There may be local clearance. In those places, the light will freeze and fog can form.
In the course of the afternoon, the wind along the coast will increase and in the evening there is a chance of a shower. In the southeast of our country there is a chance of (wet) snow. In Limburg there may be a few centimeters of snow, which means there is a chance of slipperiness.
---
---