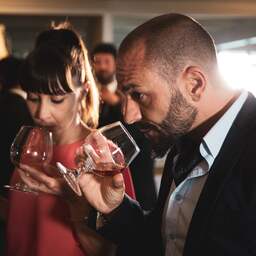 Last year, less cognac was drunk worldwide than in 2021. Still, 2022 was the third best year for the cognac industry. Despite the drop in sales, sales of the well-known type of drink actually increased.
According to the trade association for cognac producers, based in the French city of Cognac, 212.5 million bottles were sold worldwide last year.
In the United States, where the biggest cognac enthusiasts usually live, sales of the drink fell by more than 3 percent. In Europe, sales fell by almost 6 percent under the pressure of high inflation.
The fact that sales are falling takes some getting used to for the cognac sellers, who were still able to record record sales in 2019 and 2021. Yet the cognac industry has little to complain about. Turnover did increase. This is mainly due to favorable exchange rates and price increases at well-known cognac brands such as Hennessy, Remy Martin and Courvoisier.
The spirit made from grapes is exported from the region around the city of Cognac to more than 150 countries in the world. About 60,000 people work in the cognac industry.
---
---