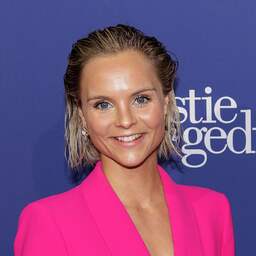 Stijn Fransen is expecting her second child. The actress says on Instagram that a "mini person is in the making".
"Finally I don't have to hold my stomach in anymore," she writes with a photo showing her belly. Fransen does not say how long she has been pregnant.
It is the second child for the former Good Times, Bad Times actress. She already has a son, Lieuwe, with her boyfriend Siegfried Jongsma. In November she was proposed to by Jongsma in New York.
The actress was seen in GTST between 2015 and 2018 as Sam Dekker. Last year, she played the lead role in the romantic comedy Heart in the Right Place.
---
---